Books
Yoshitomo Nara Limited Edition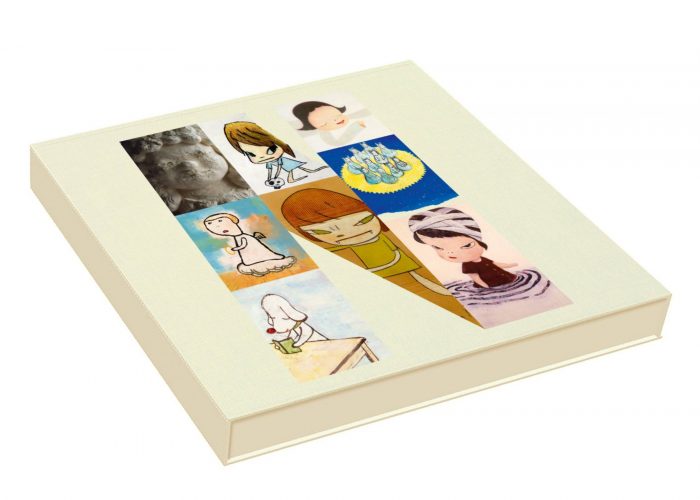 Los Angeles County Museum of Art (LACMA)
Yoshitomo Nara Limited Edition
This special edition book on Yoshitomo Nara, one of the most prominent contemporary artists working today, shows the complexity of his work over the past three decades.
Edited by Mika Yoshitake, with contributions by Michael Govan, Yoshitomo Nara, and Mika Yoshitake
Designed by Brian Roettinger (WP&A)
Published 2020 | ISBN: 9783791359359
Thirty years after Yoshitomo Nara rocketed to fame with his Neo-Pop paintings of sinister childlike figures, the artist has deepened his practice. Along with his most recognizable pieces, such as his ceramic figurines and ubiquitous portraits of wide-eyed children, readers will discover his less-known aspects of his works including outdoor sculpture, illustrations on paper, and early versions of his figures. Nara's work is influenced by a passion for punk and rock music, popular culture, manga, and growing up in post-World War II Japan. This special edition book includes a slipcase with 13 booklets featuring the full range of Nara's work. It also includes an LP vinyl record with songs selected by the artist on side A and original music and covers by Yo La Tengo, the American indie rock band, on side B.