Books
Wild Things Are Happening: The Art of Maurice Sendak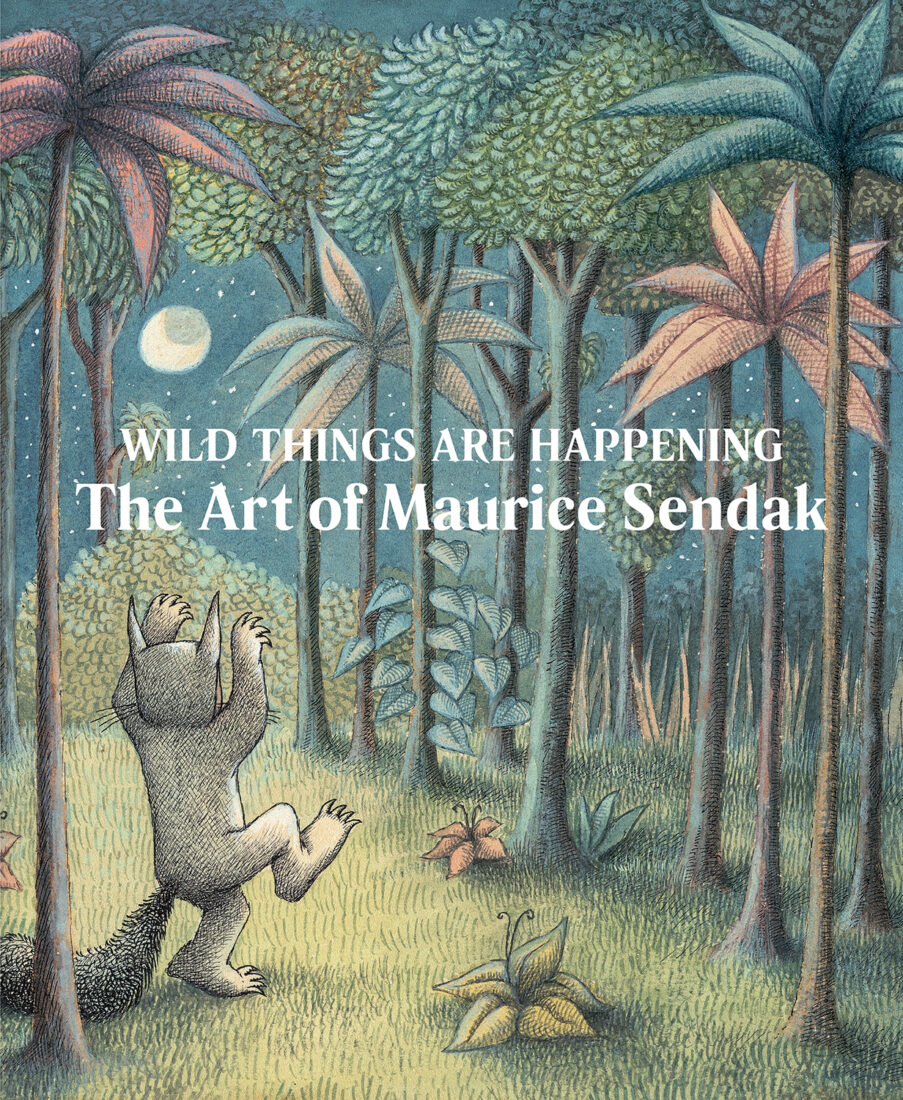 Columbus Museum of Art
Wild Things Are Happening: The Art of Maurice Sendak
The most comprehensive survey of the work of Maurice Sendak, the most celebrated picture book artist of all time—with previously unpublished archival materials.
Edited by Jonathan Weinberg. Introduction by Lynn Caponera. Text by Thomas Crow, John Bell, Tyler Fallas, Clara Nguyen. Interviews with Carroll Ballard, Brother Christopher, John Dugdale, Michael di Capua, Spike Jonze, Twyla Tharp, Arthur Yorinks
Designed by Miko McGinty and Rita Jules, Miko McGinty, Inc
Published 2022 | ISBN: 9781636810522
Published in conjunction with the eponymous Sendak retrospective touring museums in the United States and Europe in 2022–24, Wild Things Are Happening emphasizes Maurice Sendak's relationship to the history of art and the influences of his art collecting on his images. It features previously unpublished sketches, story boards and paintings that emphasize Sendak's creative processes.
Bringing together a broad diversity of perspectives on the award-winning artist, the book includes an extended essay by the renowned art historian Thomas Crow that traces the genesis and cultural contexts of Sendak's most famous book, Where the Wild Things Are. It also includes interviews and appreciations by many of Sendak's key collaborators, including Carroll Ballard, Michael Di Capua, John Dugdale, Spike Jonze, Twyla Tharp and Arthur Yorinks.
Maurice Sendak (1928–2012) was born in Brooklyn, New York, to Jewish immigrant parents from Poland. A largely self-taught artist, Sendak wrote and illustrated over 150 books during his 60-year career, including Kenny's Window, Very Far Away, The Sign on Rosie's Door, Nutshell Library (consisting of Chicken Soup with Rice, Alligators All Around, One Was Johnny and Pierre), Higglety Pigglety Pop!, Where the Wild Things Are, In the Night Kitchen and Outside Over There. He collaborated with such celebrated authors as Meindert DeJong, Tony Kushner, Randall Jarrell, Ruth Krauss, Else Holmelund Minarik and Isaac Bashevis Singer, and he illustrated classics by the Brothers Grimm, Melville and Tolstoy.