Books
Whistler: Streetscapes, Urban Change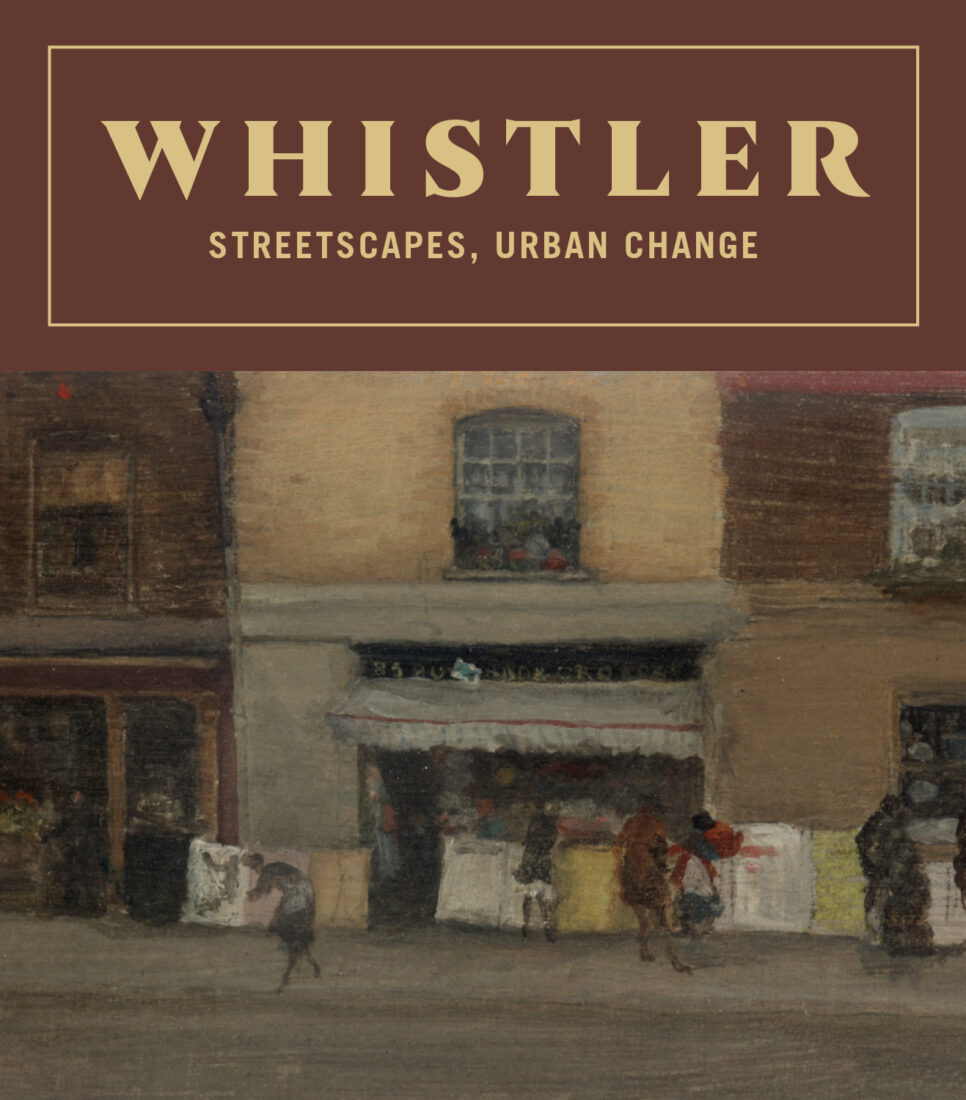 Colby College Museum of Art / National Museum of Asian Art
Whistler: Streetscapes, Urban Change
An in-depth look at Whistler's city streets and storefronts, addressing the phenomena of urbanization and gentrification, past and present.
By David Park Curry
Designed by Tom Eykemans
Published 2023 | ISBN: 9781636810942
James McNeill Whistler (1834–1903) created hundreds of works that depicted urban contexts undergoing rapid transformation. This handsome volume sheds new light on his picturesque representations of London's shifting urban landscape during the Victorian era. Despite Whistler's aversion to overtly political themes, his artworks reveal a long-term engagement with social change. Properties for the newly rich replaced historic buildings and shops, forcing many into squalid conditions. The images featured here, primarily drawn from the permanent collections of the Colby College Museum of Art and the National Museum of Asian Art, bear witness to the uncertainties of modern metropolitan life that Whistler saw firsthand. However, his streetscapes also reflect the modern practice of "artwashing," wherein the negative consequences of gentrification are hidden by aesthetic screens. This book asks the reader to consider the intention and function of these engaging images: to memorialize the new struggles of the urban poor or to romanticize poverty for a rising middle-class art market.