Books
Where the Truth Lies: The Art of Qiu Ying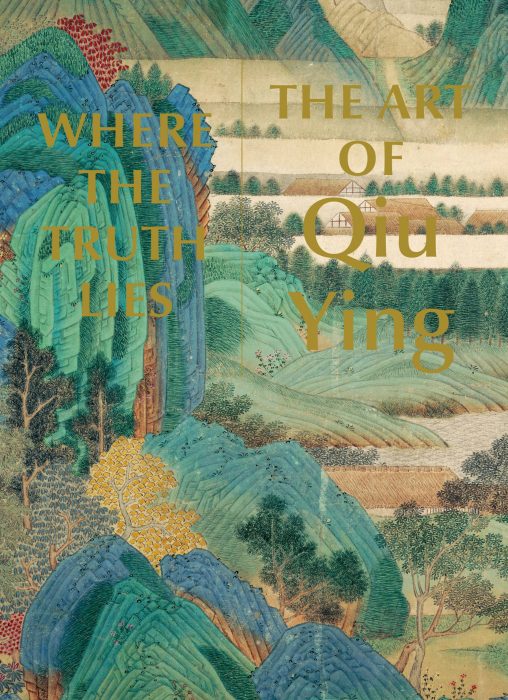 Los Angeles County Museum of Art (LACMA)
Where the Truth Lies: The Art of Qiu Ying
Focusing on the 16th-century Chinese painter Qiu Ying, this book showcases the artist's influence and contributions to Ming dynasty painting.
Edited by Stephen Little, with contributions by Wan Kong and Einor K. Cervone
Designed by Lorraine Wild and Xiaoqing Wang, Green Dragon Office
Published 2020 | ISBN: 9783791359137
Celebrated for his masterful brushstrokes, depictions of nature, and use of translucent blue-green pigments, Qiu Ying is the least known of the four Ming Dynasty masters of the Wu School. This elegantly produced and groundbreaking monograph, the first Western-language publication devoted to the painter, draws on new scholarship to offer a deep and rich appreciation of Qiu Ying's achievements beyond the landscapes for which he is renowned. The book creates a new chronology for Qiu Ying's paintings and re-examines his relationship to the Wu School. Over eighty of the artist's paintings, including many of his most accomplished works, are presented in glorious color illustrations. The accompanying texts point readers to the painter's key stylistic qualities and show a clear chronological framework of his development as an artist. In addition to painting towering mountains, this book displays Qiu Ying's monochromatic ink painting, which he practiced at every stage of his career. Finally, the book reconsiders Qiu Ying's legacy over the next four centuries. Fans of the lush, poetic painting of the Ming Dynasty and Chinese art history in general, will relish this definitive appreciation of an artist who transcended many boundaries that came to define Ming society and culture.