Books
What Is Left Unspoken, Love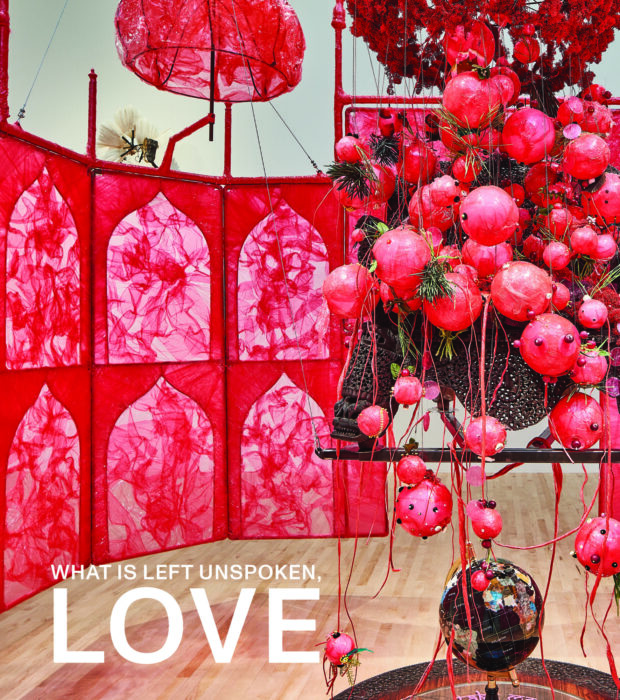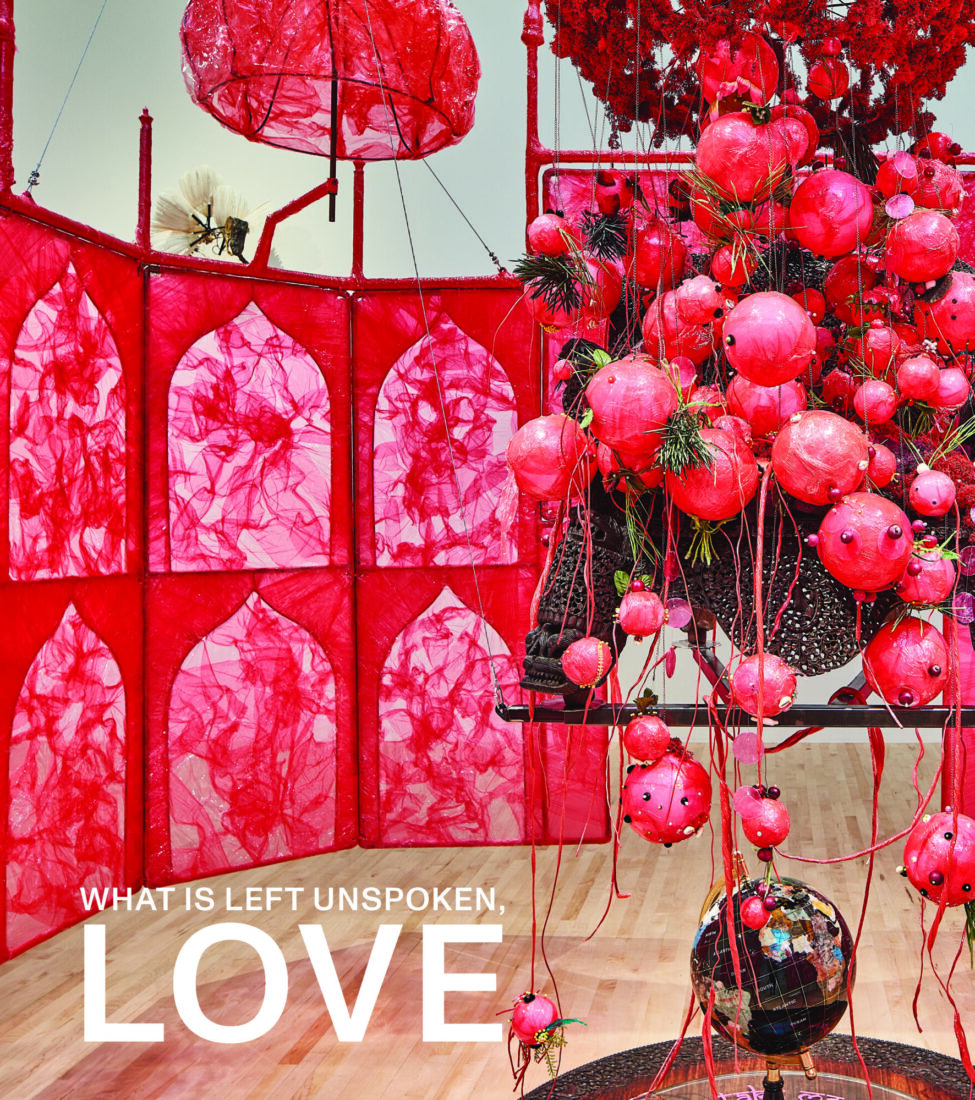 High Museum of Art
What Is Left Unspoken, Love
Artworks from the early 1990s through the present examine the many ways that love is understood, expressed or left unspoken.
Edited with text by Michael Rooks. Foreword by Rand Suffolk. Text by Sonia David, Noel Quiñones. Poem by Pearl Cleage
Designed by Angela Jaeger
Published 2022 | ISBN: 9781636810737
This volume features more than 35 diverse and multigenerational artists, exploring themes that grapple with some of the most firmly rooted concepts of love, including the union of two people and their co-belonging in a shared destiny, the ties that bind family and friends, and loving practice that comes from action, intention and commitment to promote the worth and well-being of community.
Artists include: Ghada Amer, Rina Banerjee, Thomas Barger, Patty Chang, Susanna Coffey, James Drake, Keith Edmier and Farrah Fawcett, Alanna Fields, Dara Friedman, Andrea Galvani, General Idea, Jeffrey Gibson, Felix Gonzalez-Torres, Kahlil Robert Irving, Tomashi Jackson, María de los Angeles Rodríguez Jiménez, Rashid Johnson, Gerald Lovell, Rafael Lozano-Hemmer, Kerry James Marshall, Felicita Felli Maynard, Wangechi Mutu, Ebony G. Patterson, Paul Pfeiffer, Magnus Plessen, Gabriel Rico, Dario Robleto, RongRong&inri, Michelle Stuart, Vivian Suter, Jana Vander-Lee, Carrie Mae Weems and Akram Zaatari.