Books
Twice Drawn: Modern and Contemporary Drawings in Context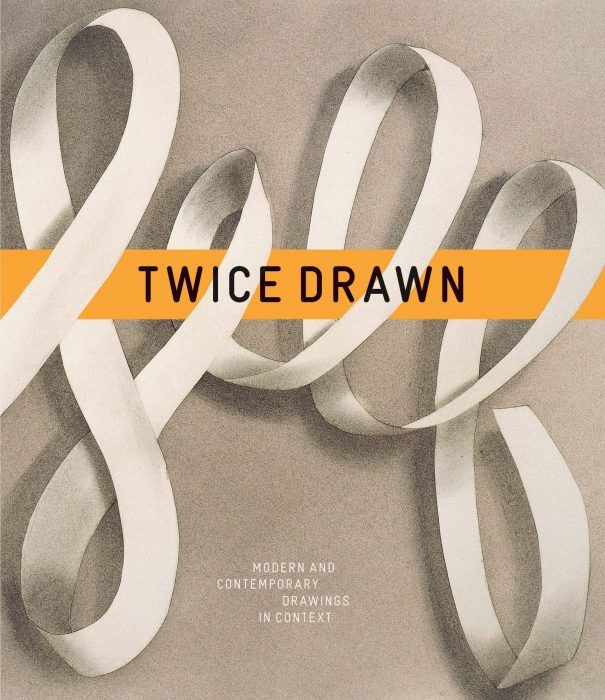 The Frances Young Tang Teaching Museum and Art Gallery at Skidmore College
Twice Drawn: Modern and Contemporary Drawings in Context
This book is an exciting survey of modern and contemporary drawing that explores how context affects our understanding of art.
Edited by Ian Berry, with an introduction by Ian Berry and Jack Shear and essays by John Berger, Laura Beshears, Jean Fisher and Stella Santacatterini, Caitlin Hinz, Morgan Levey, Sam Mapp, Meredith Mowder, John Torreano, and Caitlin Woolsey
Designed by Barbara Glauber and Hilary Greenbaum, Heavy Meta
Published 2011 | ISBN: 9783791350547
Twice Drawn brings together an eclectic range of drawings from the last half-century to explore the influence and vigor of this pervasive yet commonly overlooked practice. Providing a contextual depth often lost in large group surveys, this book begins with beautiful reproductions of two stand-out drawings each from over 50 artists. The book then mixes those drawings with hundreds more works that are thematically arranged by traditional genres and less conventional principles, offering alternative ways to examine relationships among style, contemporaneity, and chronology. Artists include mid-century stalwarts like Philip Guston, and Ellsworth Kelly, established draftsmen such as Brice Marden, and Lee Bontecou, and a younger generation of artists like Dawn Clements and Chris Ofili. In addition, the book focuses on the work of four artists: Lee Lozano, Ed Ruscha, Jim Shaw, and Susan Turcot.