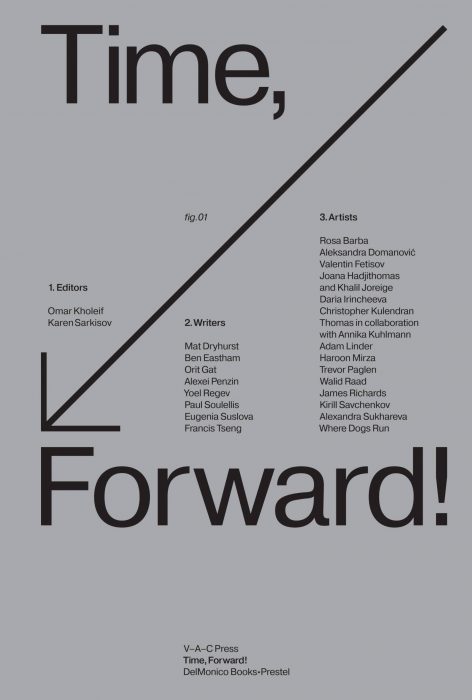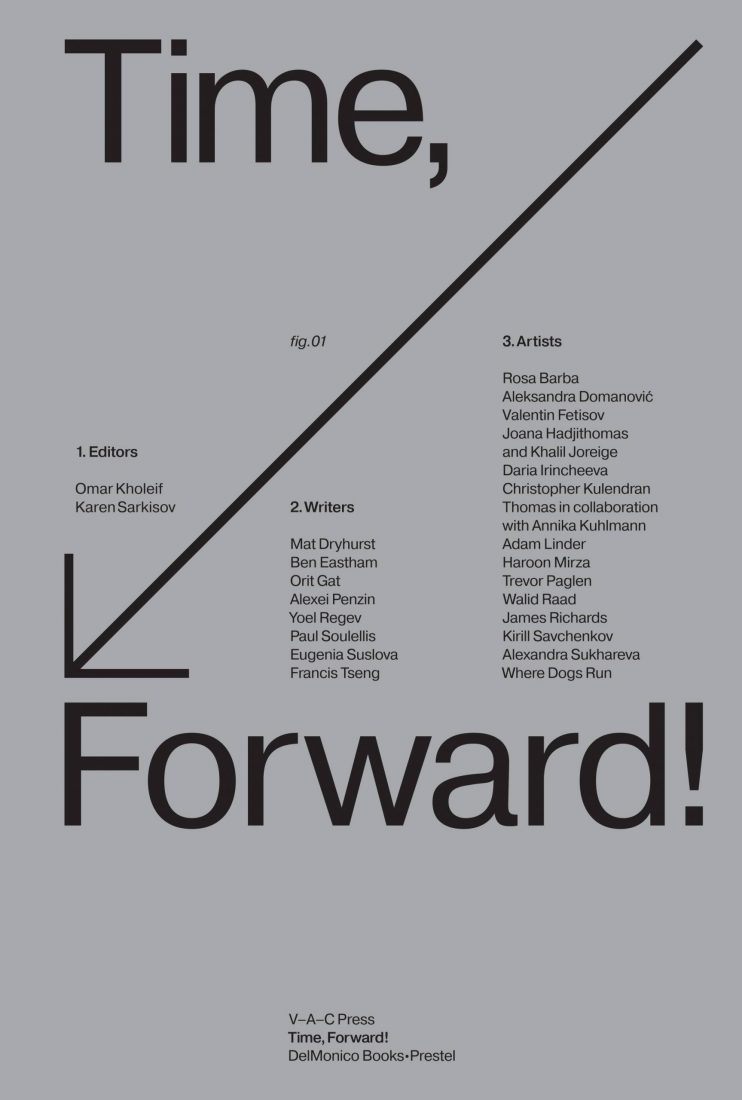 V-A-C
Time, Forward!
Renowned contemporary artists and writers address the intersection of art, global politics, and emerging technologies.
By Omar Kholeif
Designed by Experimental Jet Set
2019 AIGA 50 Books|50 Covers, winner
Published 2019 | ISBN: 9783791359083
Time, Forward! questions the notion and function of time and how it relates to the way we create and interact with art in the 21st century. Featuring newly commissioned works by an international group of artists, this book illuminates a broad range of responses to an exponentially accelerating world. This volume features a speculation on the future of the senses by Haroon Mirza, an unorthodox history of modernity by Walid Raad, and stills from a science fiction film by Rosa Barba. Provocative essays from scholars, critics, poets, and filmmakers probe issues as diverse as the role of sleep in a 24/7 capitalist society and artistic privacy and appropriation in cyberspace. Some of these artists ask us to press the pause button, others take us back in time, and still others push us forward into the realm of science fiction—only to reveal these fictions to be a form of everyday present reality.