Books
The Essential Robert Indiana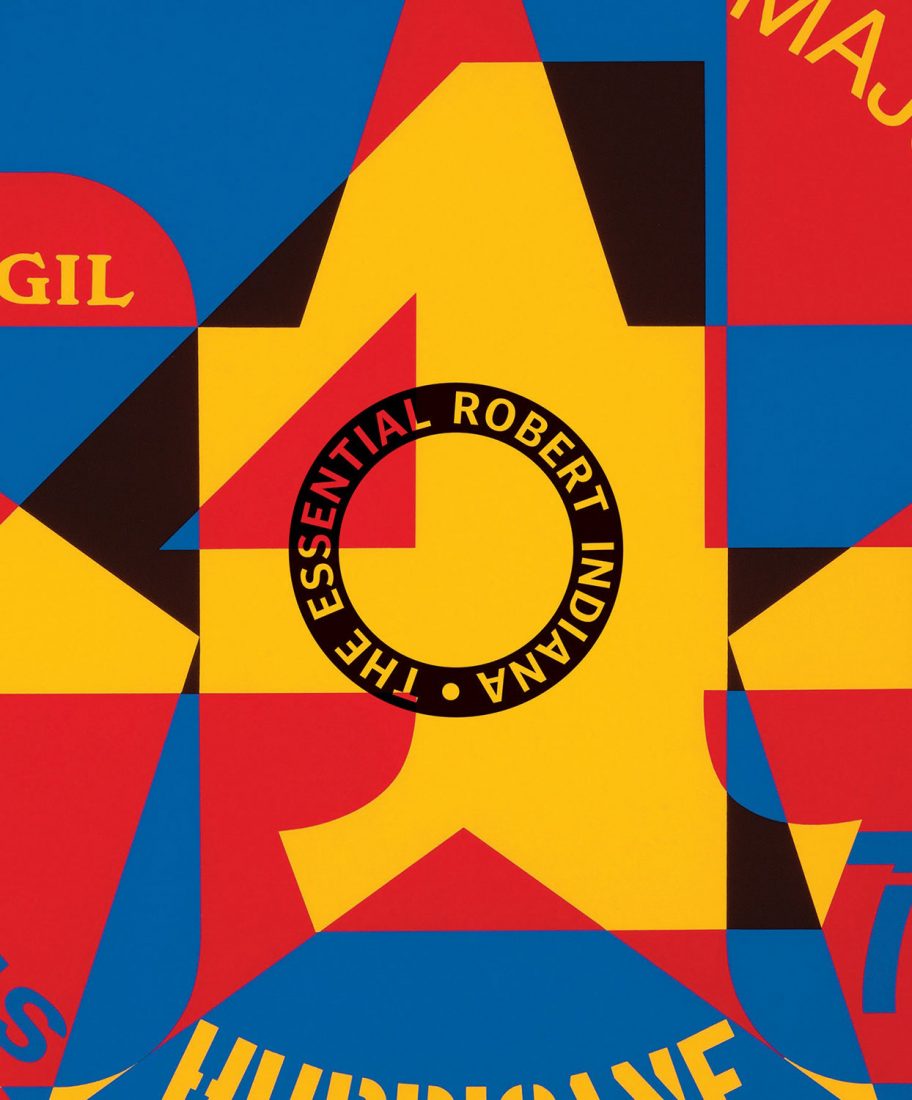 Indianapolis Museum of Art
The Essential Robert Indiana
Decoding Robert Indiana's work for a new generation, this revelatory book explores previously unknown autobiographical elements in the work of the Pop artist and printmaker.
By Martin Krause and John Wilmerding
Designed by Roy Brooks, Fold Four, Inc.
Published 2013 | ISBN: 9783791352589
Famously proclaiming himself to be "an American painter of signs," Robert Indiana has created an enormous body of work, much of it boldly colored abstractions. In this incisive new examination of the artist, based on ongoing conversations with Indiana, art historian Martin Krause sifts through autobiographical clues within the artist's work and finds a wealth of affecting and affectionate references to Indiana's childhood, literary heroes, and the cultural icons of his generation. In addition, a penetrating essay by Pop art scholar John Wilmerding deconstructs Indiana's use of geometric shapes, making unexpected connections that enhance Krause's thesis. Accompanied by reproductions of more than 50 prints from the period 1960–2010—and focusing specifically on series such as Decade: Autoportraits, Vinalhaven Suite, and The Hartley Elegies as well as the "Love" and "Hope" images and studies of Marilyn Monroe, Picasso, and the Brooklyn Bridge—Krause's decryption of Indiana's visual language provides telling insight into the work of this quintessentially American artist.