Books
The Drawings of Al Taylor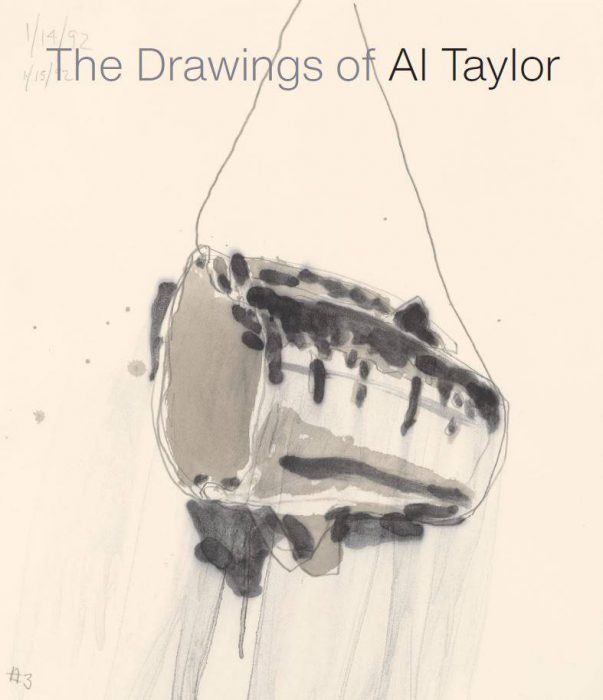 The Morgan Library & Museum
The Drawings of Al Taylor
Featuring nearly eighty drawings and pages from a dozen sketchbooks that span Al Taylor's entire career, this book documents the artist's important achievements as a draftsman.
Edited by Isabelle Dervaux, with contributions by Lawrence Rinder and Lindsey Tyne
Designed by Katy Homans
Published 2020 | ISBN: 9783791359496
This book investigates important and illuminating aspects of Al Taylor's drawings, which numbered over five thousand at the time of his death. It includes a chronological survey of Taylor's drawings from the mid-1980s, when he abandoned painting in favor of sculpture and drawing, and highlights the combination of technical refinement, humor, and sensuousness that characterizes his works on paper. Stunning reproductions of the works, which were inspired by such ordinary things as tin cans, pet stains, and broomsticks, reveal the drawings' minute details, nuanced shading, and playfully agile pencil lines. Lively texts explore how the rich and complex visual sensibilities of Taylor's drawings resonate with that of late Renaissance and Baroque Old Masters. The book also examines Taylor's innovative approach to process and materials, such as photocopier toner, with its intense black, and the extreme white of correction fluid. Created with equal parts humor and technical virtuosity, and informed by scientific models as well as everyday minutiae, Al Taylor's magnificent drawings are meditations on form and structure that stand as testament to great draftsmanship.