Books
Terry Adkins: Recital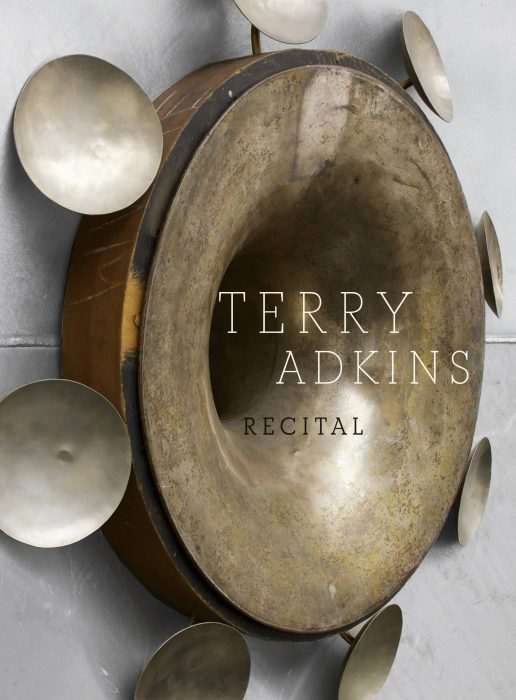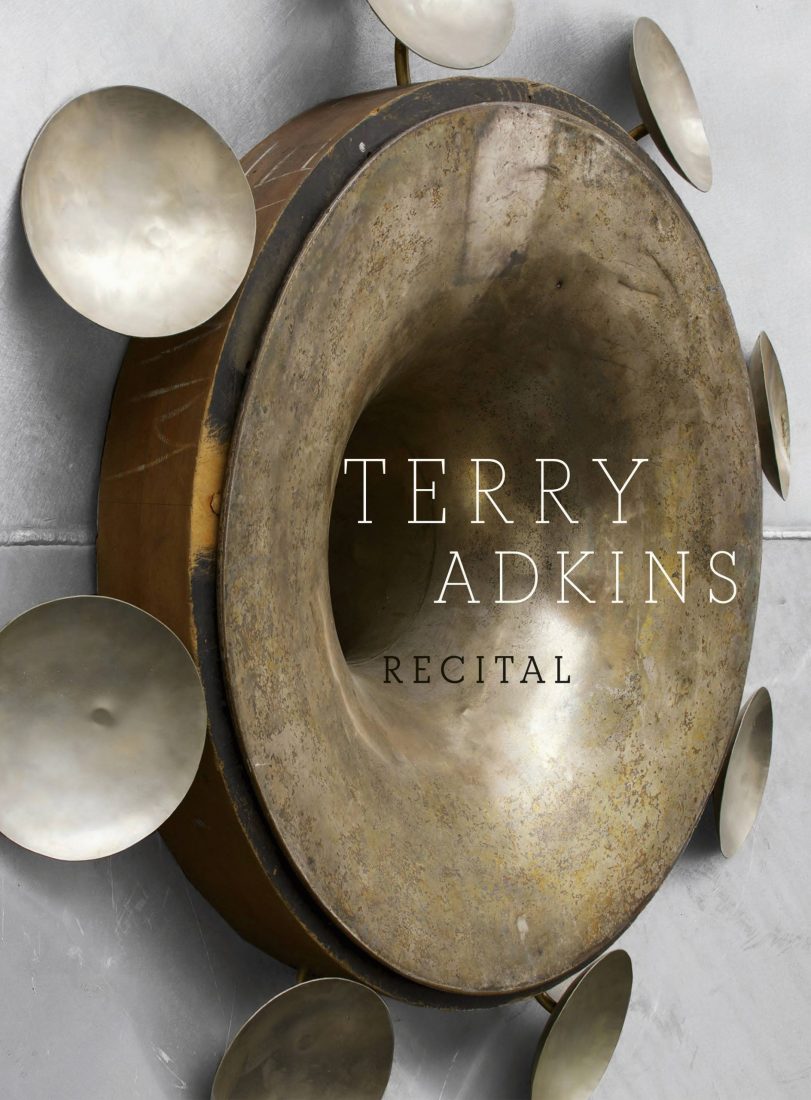 The Frances Young Tang Teaching Museum and Art Gallery at Skidmore College
Terry Adkins: Recital
This first career-spanning volume of dynamic artist/musician Terry Adkins surveys three decades of multimedia installations and performances.
Edited by Ian Berry, with texts by Adrienne Edwards, Anthony Elms, Okwui Enwezor, Charles Gaines, Lauren Haynes, George E. Lewis, and Akili Tommasino
Designed by Barbara Glauber and Kellie Konapelsky, Heavy Meta
Published 2017 | ISBN: 9783791352756
Born in 1953 in Washington, DC, Terry Adkins grew up deeply invested in visual art, music, and language. His approach to art making is similar to that of a composer, and Recital was conceived as a theatrical score that punctuates and demarcates space, creating interplay among pieces in different media and from diverse bodies of work. The works of art in Recital pay homage to the legacies of a number of immortal and enigmatic figures such as Bessie Smith, W. E. B. Du Bois, John Brown, Matthew Henson, and John Coltrane, among others. Adkins's creative research not only intends to resuscitate his chosen subjects from historical erasure, but also to shed light on willfully neglected or lesser-known aspects of their biographies, such as Jimi Hendrix's military training as a paratrooper in the 101st Airborne, or the question of Beethoven's Moorish ancestry. In his sculpture, photography, and video, Adkins transforms and re-purposes a range of found materials, archival imagery, and reclaimed actions in a process that he calls potential disclosure. This book features detailed biographical information, an interview with the artist, and a selection of Adkins's writings.