Books
Tala Madani: First Light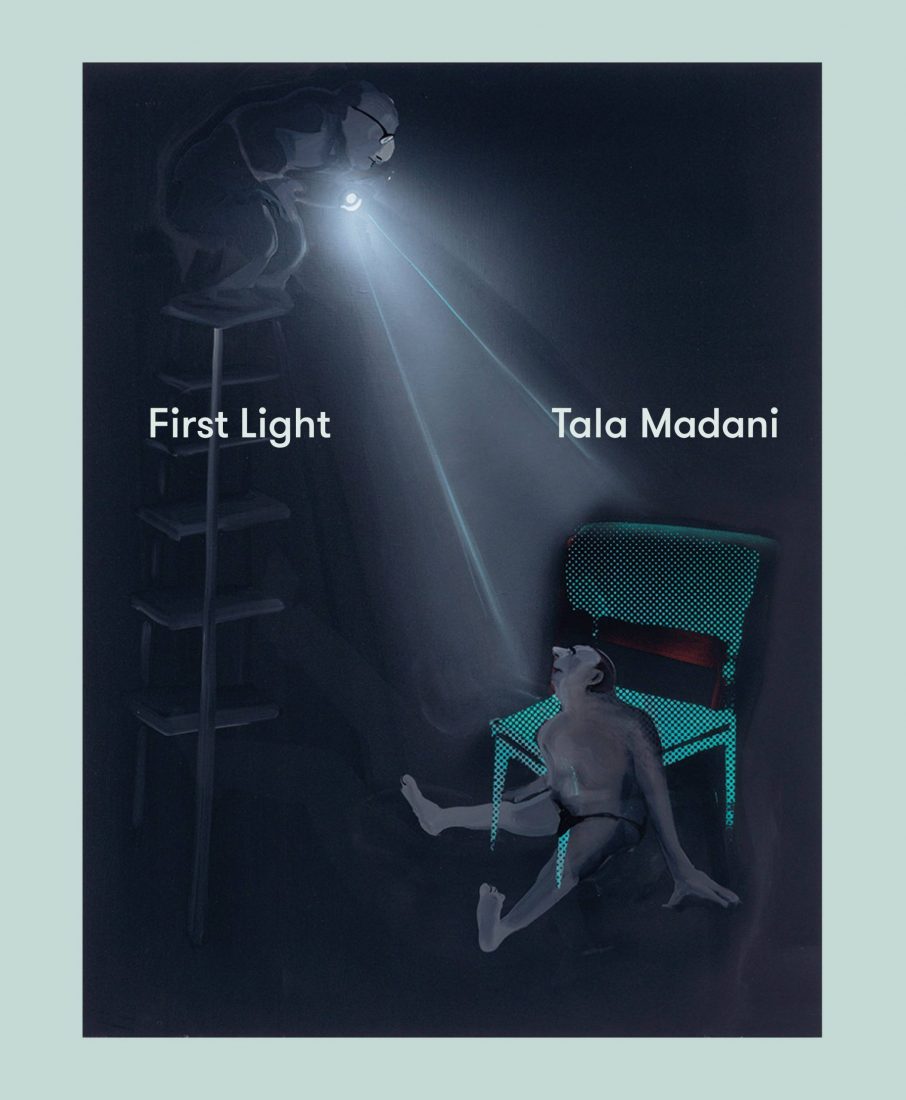 MIT List Visual Arts Center
Tala Madani: First Light
The latest work from the Iranian-born artist, who brilliantly and subversively explores the sexual politics of the Middle East, is profiled in this book.
By Henriette Huldisch and Kelly Shindler, with contributions by Tala Madani and A. L. Steiner
Designed by Lorraine Wild and Amy Fortunato, Green Dragon Office
Published 2016 | ISBN: 9783791355900
For more than a decade, Tala Madani has developed a practice centered on playful yet provocative representations of men. In paintings, drawings, and stop-motion animation, Madani creates deadpan and often hilarious satirical works that both mock virility and redistribute the dynamics of power. Disquieting and occasionally disturbing, Madani's humorous scenarios are a bravely comic reaction to the very real oppression facing women in the Middle East. This book includes essays that consider Madani's treatment of light, her film work, and a conversation between Madani and artist A. L. Steiner.