Books
Stuart Davis: In Full Swing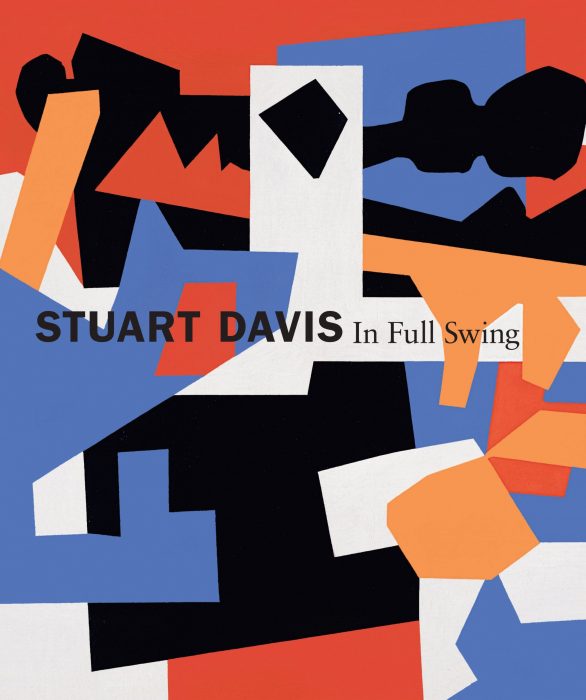 National Gallery of Art, Washington
Stuart Davis: In Full Swing
This book pays tribute to the mature work of Stuart Davis, a distinctly American artist who adapted European modernism to reflect the sights, sounds, and rhythms of popular culture.
By Barbara Haskell and Harry Cooper
Designed by Wendy Schleicher
Published 2016 | ISBN: 9783791355108
Beginning in 1921, a series of creative breakthroughs led Davis away from figurative painting and toward a more abstract expression of the world he inhabited. Drawing upon his admiration for Cézanne, Léger, Picasso, and Seurat, Davis developed a style that would evolve over the next four decades to become a dominant force in postwar art. His visionary responses to modern life and culture both high and low remain relevant more than 50 years after his death. Focusing on the images and motifs that became hallmarks of his career, this book features approximately 100 works—from his paintings of tobacco packages of the early 1920s, the abstract Egg Beater series, and the WPA murals of the 1930s, to the majestic works of his last two decades. The authors take a critical approach to the development of Davis's art and theory, paying special attention to the impact his earlier work had upon his later masterpieces. They also discuss Davis's unique ability to assimilate the lessons of Cubism as well as the imagery of popular culture, the aesthetics of advertising, and the sounds and rhythms of jazz—his great musical passion. Informed by previously unpublished primary documents, the detailed chronology is, in effect, the first Davis biography. Together, these elements create a vital portrait of an artist whose works hum with intelligence and energy.