Books
Street Seen: The Psychological Gesture in American Photography, 1940-1959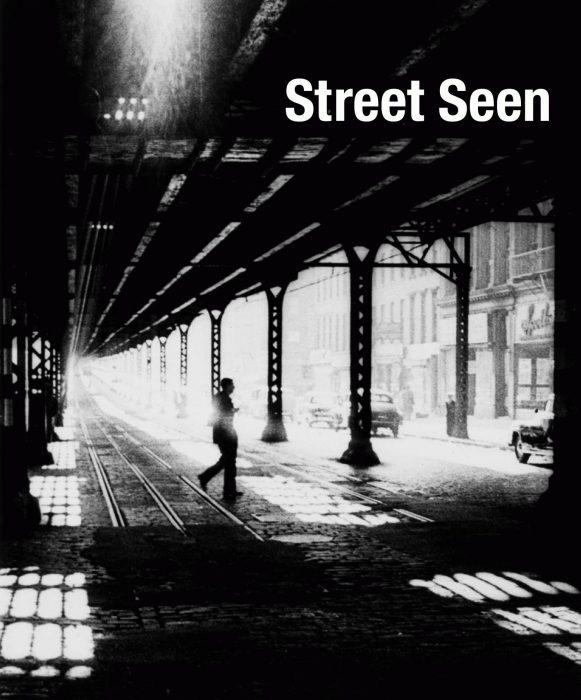 Milwaukee Art Museum
Street Seen: The Psychological Gesture in American Photography, 1940-1959
This in-depth and generously illustrated look at six postwar photographers, along with a selection of their predecessors and contemporaries, captures a unique and pivotal moment in American photographic history.
By Lisa Hostetler
Designed by Dan Saal, StudioSaal Corporation
Published 2010 | ISBN: 9783791350349
World War II and its aftermath ushered in a new era of artistic expression. Abstract Expressionism, film noir, Beat poetry, and the New Journalism are often considered responses to war's shocking realities. Creative photographers responded to the same situation with images that broke the rules of conventional photographic technique. Street Seen, a companion volume to an exhibition, highlights six photographers who were prominent during and immediately following the war. Lisette Model's unflinching look at the urban environment; Louis Faurer's portraits of eccentrics in Times Square; Ted Croner's haunting night images; Saul Leiter's evocative glimpses of daily life; William Klein's graphic, confrontational style; and Robert Frank's documentation of American ideals gone awry these and other beautifully reproduced photographs communicate the emotional resonance of everyday life in postwar America. An essay by Lisa Hostetler explores the aesthetic revolution that took place after the war and reveals the principles of spontaneity and subjective interpretation that guided these photographers as they sought to make sense of new realities. A timeline, brief biographies, and bibliography are also included in this valuable compilation of the mid-century's most influential photography.