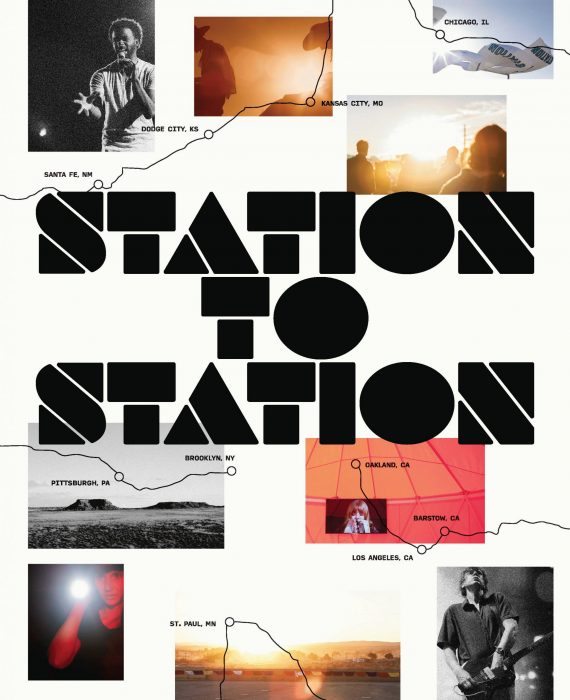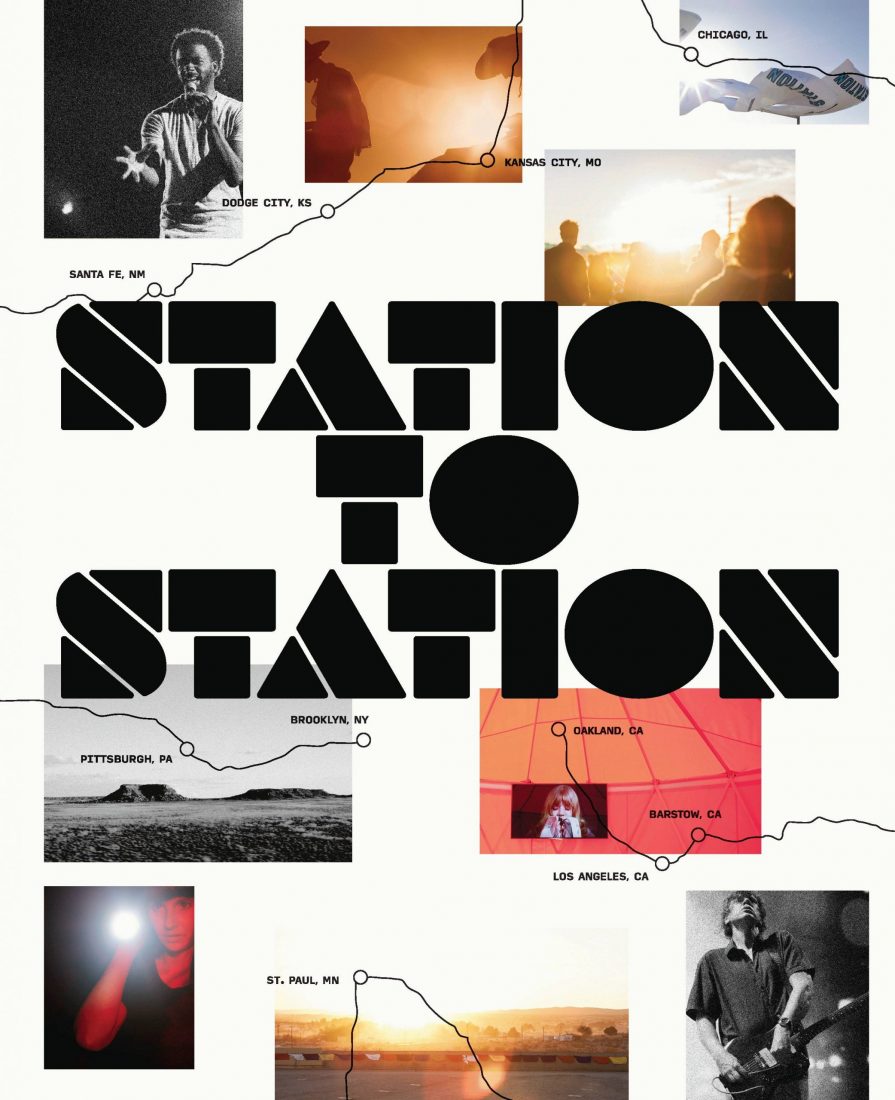 Station to Station
This illuminating new book tells the story of Doug Aitken's Station to Station project, a nomadic happening that crossed North America by train and continues to explore creativity in the modern landscape.
By Doug Aitken
Designed by Dylan Marcus, Doug Aitken Workshop
Published 2015 | ISBN: 9783791354545
Doug Aitken's Station to Station project is a high speed road trip through modern creativity. Over a 23-day period, the project crossed North America by train presenting a series of cultural interventions and site-specific happenings that took place in ten cities between New York and San Francisco. The train, designed as a moving, kinetic light sculpture, was at the center of it all, housing the constantly changing group of creative individuals and broadcasting experiences to a global audience. Over one hundred unique projects took place during the journey, created by today's leading contributors in contemporary art, music, literature, and culture. This volume presents the ideas that emerged from Station to Station. Stunning full-color illustrations and multiple conversations with Aitken onboard the train document the journey from East to West. In addition to 150 images, this book includes an introduction by Dean Kuipers and interviews with Beck, Bice Curiger, Scott Dadich, Dan Deacon, Olafur Eliasson, Urs Fischer, Liz Glynn, Carsten Höller, Thurston Moore, Giorgio Moroder, Ed Ruscha, Lawrence Weiner, and many more.
Please see a short trailer for the book at: http://www.randomhouse.de/SPECIAL_about_Doug_Aitken_Station_to_Station/aid61818.rhd?aid=61818