Books
See the Light: Photography, Perception, Cognition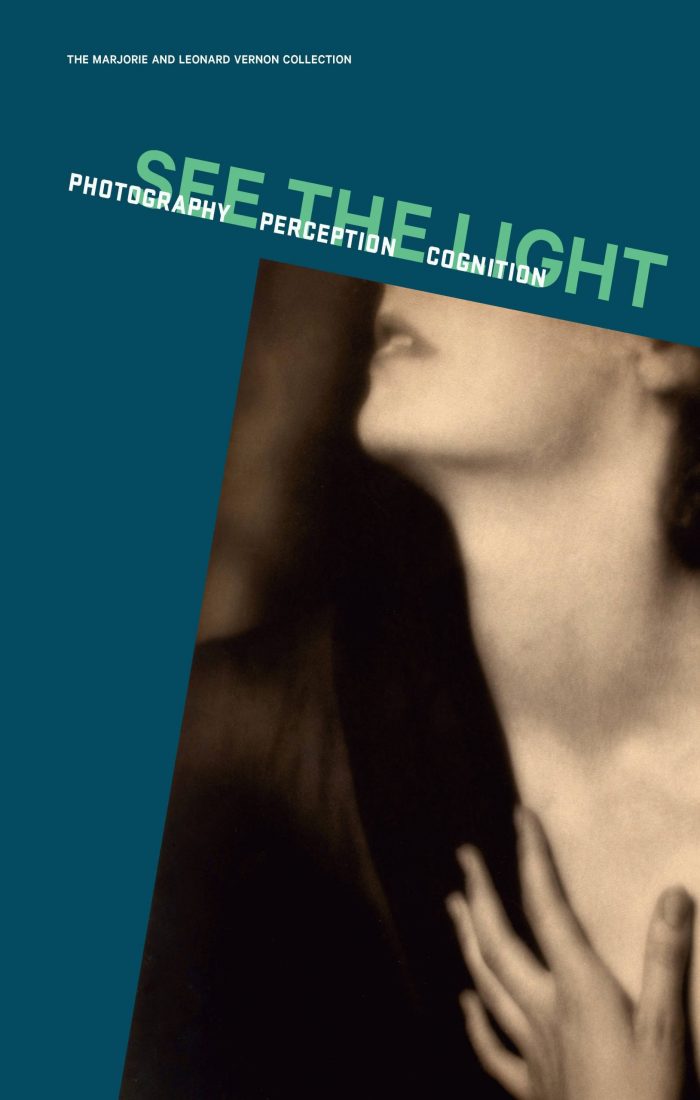 Los Angeles County Museum of Art (LACMA)
See the Light: Photography, Perception, Cognition
Examining the power of photography and the workings of perception, this groundbreaking book considers a major American photographic collection and proposes an important new thesis on the interaction of photography and perception.
By Britt Salvesen, with contributions by Todd Cronan, Antonio Damasio, Alan Gilchrist, and Pietro Perona
Designed by Lorraine Wild and Xiaoqing Wang, Green Dragon Office
2013 AIGA 50 Books|50 Covers, winner
2014 AAM Museum Publications Design Competition, First Prize
Published 2013 | ISBN: 9783791353081
Encompassing works by 700 photographers, the Marjorie and Leonard Vernon collection dates back to the 1840s and the birth of the medium. In this volume Britt Salvesen has selected over 100 works from this massive collection and organized them sequentially in four categories that build upon and complement one another: descriptive naturalism, subjective naturalism, experimental modernism, and romantic modernism. This new arrangement of the Vernon collection allows us to understand the interconnection between photography and visual experience. Works by history's most acclaimed photographers and the author's thoughtful observations are accompanied by writings in the field of cognitive psychology, neuroscience, and art history. As the art world is increasingly interconnected with science and technology, this book offers a much-needed meditation on how this synergy is played out in the area of photography.