Books
Sarah Sze: Fallen Sky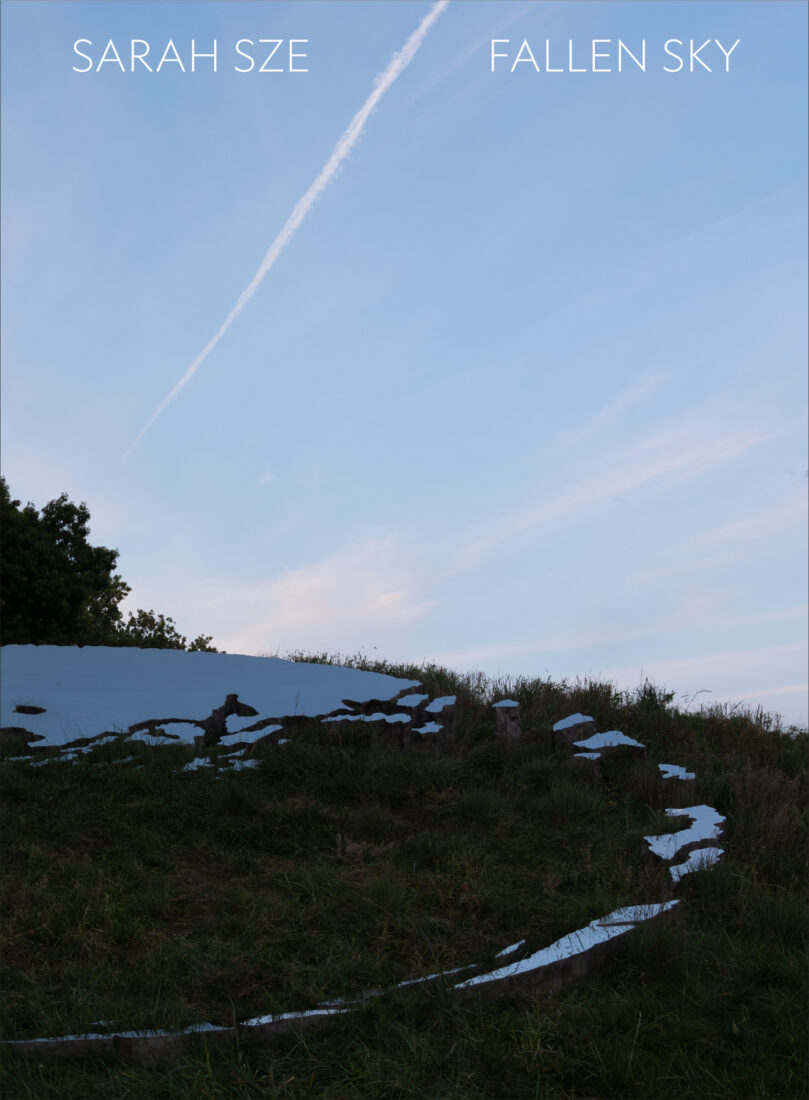 Storm King Art Center
Sarah Sze: Fallen Sky
Commemorating Sarah Sze's new permanent site-specific commission at Storm King Art Center.
Edited with text by Nora R. Lawrence. Foreword by John P. Stern. Text by Susan Choi, Angie Cruz, Jennifer Egan, Jarrett Earnest, James Hannaham, Marie Howe, Katie Kitamura. Interview by Katharina Grosse
Designed by Miko McGinty and Rita Jules, Miko McGinty Inc.
Published 2022 | ISBN: 9781636810690
Published to contextualize Sarah Sze's (born 1969) outdoor work Fallen Sky and the accompanying installation Fifth Season at Storm King Art Center, this book includes an overview of the work in relation to Sze's larger practice. Also included is a discussion between Sze and artist Katharina Grosse to discuss Fallen Skyand thematic parallels in their respective work. Eight contributing authors from across disciplines of fiction, poetry, art history and cultural criticism contribute creative pieces in response to Sze's work. The publication also includes photographs of Fallen Sky taken over the course of a full year, capturing the dynamic seasonality of the artwork and the context of Storm King's environment. Installation photography illustrates Fallen Sky's ability to reflect movement and to depict how the landscape behaves and changes over time, the work's appearance shifting continuously depending on the season, time of day and weather.