Books
Richard Dupont: Works/Writings 2000–2022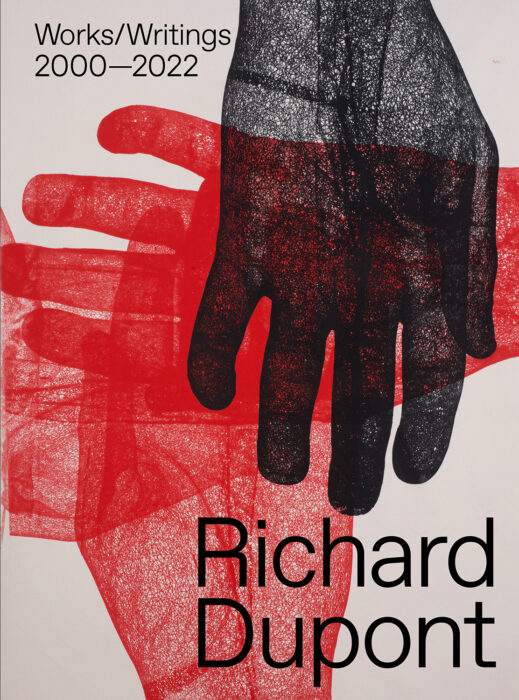 Pérez Art Museum Miami (PAMM)
Richard Dupont: Works/Writings 2000–2022
A career-spanning overview of Dupont's multimedia interrogations of surveillance culture and technological ubiquity.
Foreword by Franklin Sirmans. Text by Maritza Lacayo, Christian Viveros-Faune, David Hunt, Richard Dupont. Interview by Emily Hall
Designed by Goto Design, New York
Published 2022 | ISBN: 9781636810713
This definitive volume, spanning more than two decades, surveys the works and writings of New York–based artist Richard Dupont (born 1968), and their prescient bearing on a paradigm-shifting period of technological and cultural transformation.
Much of Dupont's work stems from a complete digital model of his body created between 2002 and 2004, and 3D body scans obtained while participating in a US military anthropometry study. This overview reveals how Dupont's work mirrors digital technology's infiltration of our lives, and the extent to which the commodification and virtualization of the body have become commonplace in our culture of "self-surveillance."
Illustrations emphasize his works' physical aspect, where traditional materials and techniques such as plaster and bronze casting play a role, as do the use of experimental techniques and materials such as cast polyurethane, poured silicone, 3D-printed resins, digital scanning and the manipulation of found objects.