Books
Really Free: The Radical Art of Nellie Mae Rowe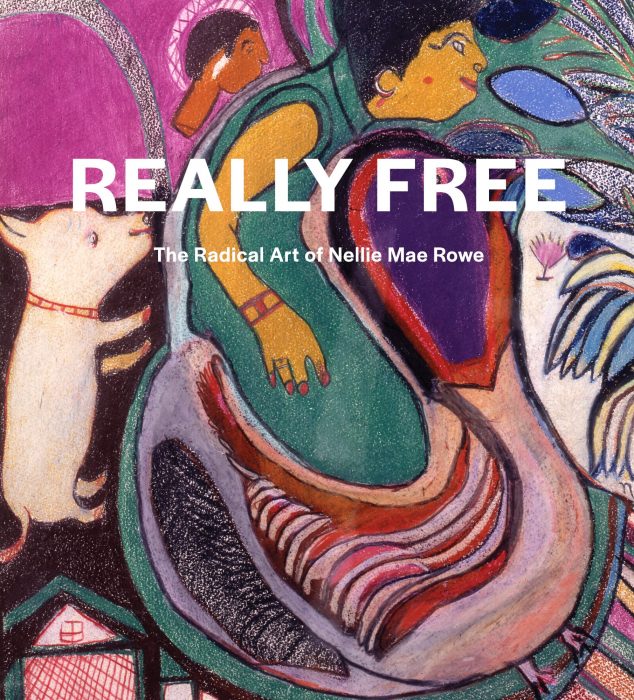 High Museum of Art
Really Free: The Radical Art of Nellie Mae Rowe
An unprecedented look at Nellie Mae Rowe's art as a radical act of self-expression and liberation in the post-civil rights-era South.
By Katherine Jentleson. Foreword by Rand Suffolk. Text by Katherine Jentleson, Ruchi Mital, Destinee Filmore. Poem by Vanessa German
Designed by Angela Jaeger
Published 2021 | ISBN: 9781636810287
During the last 15 years of her life, Nellie Mae Rowe lived on Paces Ferry Road, a major thoroughfare in Vinings, Georgia, and welcomed visitors to her "Playhouse," which she decorated with found-object installations, handmade dolls, chewing-gum sculptures and hundreds of drawings. Rowe created her first works as a child in rural Fayetteville, Georgia, but only found the time and space to reclaim her artistic practice in the late 1960s, following the deaths of her second husband and her longtime employer.
This book offers an unprecedented view of how Rowe cultivated her drawing practice late in life, starting with colorful and at times simple sketches on found materials and moving toward her most celebrated, highly complex compositions on paper. Through photographs and reconstructions of her Playhouse created for an experimental documentary on her life, this publication is also the first to juxtapose her drawings with her art environment.