Books
Radcliffe Bailey: Memory as Medicine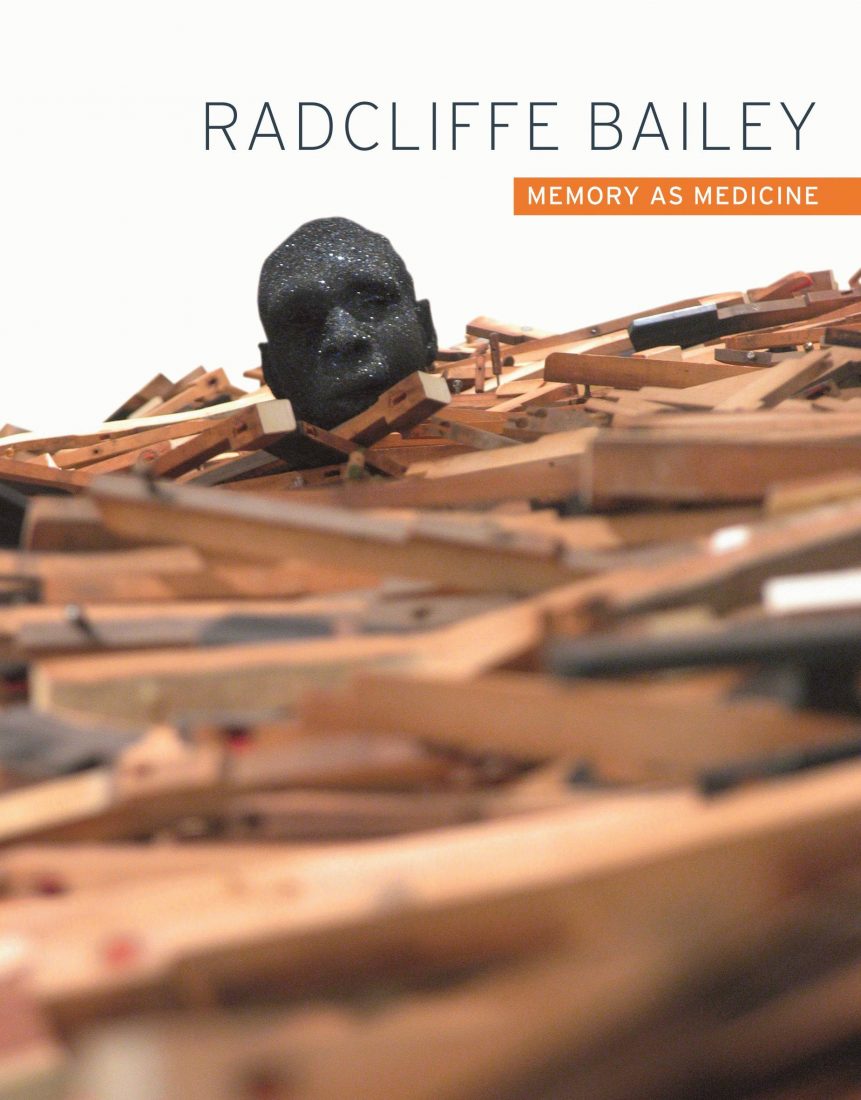 High Museum of Art
Radcliffe Bailey: Memory as Medicine
This book offers the first mid-career survey of work by emerging American artist Radcliffe Bailey.
By Carol Thompson, with contributions by Rene Paul Barilleaux, Manthia Diawara, Michael Rooks, and Edward S. Spriggs
Designed by Angela J. Jaeger, assisted by Susan E. Kelly
Published 2011 | ISBN: 9783791351544
Ceaseless experimentation is the driving force behind Radcliffe Bailey's extraordinarily diverse body of work. In the past decade alone he has created sculptures, paintings, installations, and works on paper, incorporating everything from coffee to glass to sheet music to tobacco leaves. This volume reproduces more than 70 works, many of which have never been published before, and considers Bailey's work in a major essay and four shorter discussions. In these large- and small-scale pieces Bailey explores ideas of ancestry, race, memory, struggle, and sacrifice, including the artist's own engagement with African sculpture in connection with an investigation into his family's DNA.