Books
Pure Pulp: Contemporary Artists Working in Paper at Dieu Donné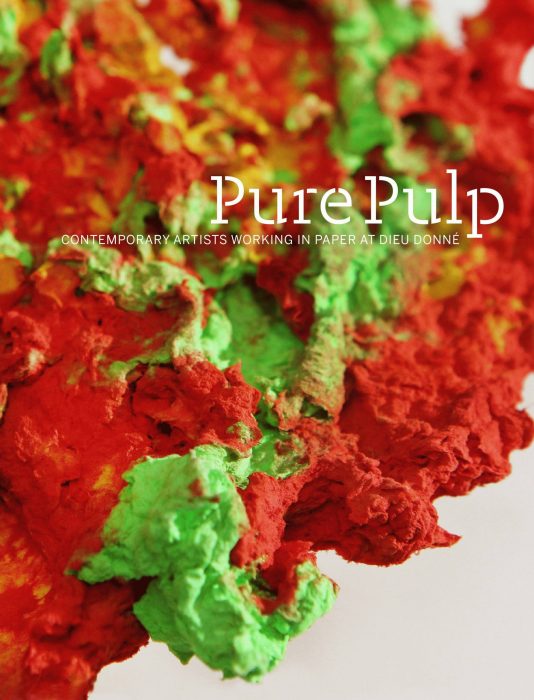 Ruth and Elmer Wellin Museum of Art, Hamilton College
Pure Pulp: Contemporary Artists Working in Paper at Dieu Donné
A survey of works by leading contemporary artists made in residency at Dieu Donné.
By Bridget Donlon, with contributions by Tracy L. Adler, Kathleen Flynn, Richard Tuttle, and Rachel Wolff
Designed by Tim Laun and Natalie Wedeking
Published 2016 | ISBN: 9783791355443
The Dieu Donné Studio is the site of unparalleled creative exploration and experimentation in paper-based art, where resident artists create innovative works that employ traditional materials and 21st-century technology. This collection highlights residents since 2000 who are known for their work in sculpture, painting, photography, performance, and conceptual art. Collecting the work of 20 acclaimed artists, this book includes a statement from each artist, essays about the residency program, and conversations with the studio collaborators.