Books
Playground of My Mind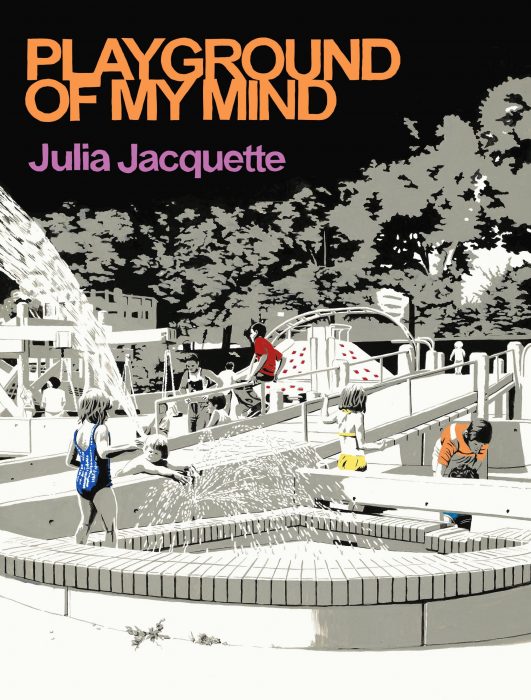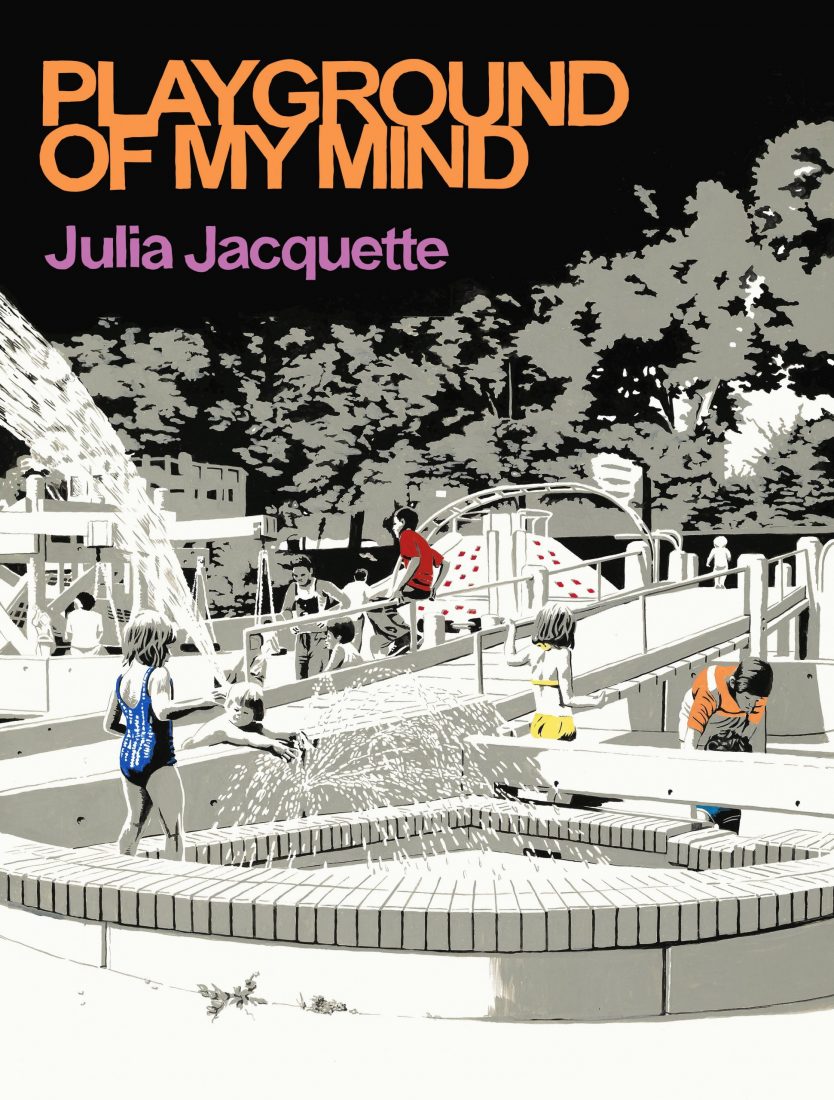 Ruth and Elmer Wellin Museum of Art at Hamilton College
Playground of My Mind
Through exquisite drawings and storytelling, Julia Jacquette's graphic memoir provides a distinctive account of her childhood in Manhattan in the 1960s and 1970s.
By Julia Jacquette
Designed by Tim Laun and Natalie Wedeking
Published 2017 | ISBN: 9783791356501
Inspired by the adventure playgrounds from her youth growing up in New York City, the painter Julia Jacquette explores the brightly colored structures of the play spaces and the surrounding landscape of the city in Playground of My Mind. With compelling illustrations and personal narrative, this book features adventure playgrounds created by architects Richard Dattner, M. Paul Friedberg, the partnership Ross Ryan Jacquette in New York City, and Aldo van Eyck in Amsterdam. These structures encouraged constructive, imaginative play and gave renewed life to utopian notions of American and European modernist architecture. Playground of My Mind reflects upon the period of the 1960s and 1970s which was a tumultuous time of social change and activism in New York City and throughout the United States. While considering the conflicted emotions that envelop idealized aspects of the past, this unique book captures the nostalgia for a bygone era of New York life in vivid detail.