Books
Pedro Almodóvar: Installation/Instalación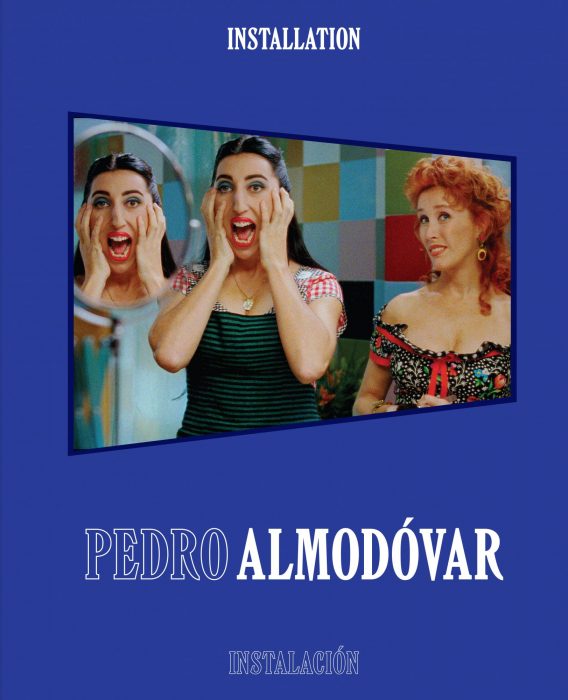 Academy Museum of Motion Pictures
Pedro Almodóvar: Installation/Instalación
A visually immersive exploration of the provocative and humanistic themes at the heart of Almodóvar's cinema.
Edited with text by Jenny He, J. Raúl Guzmán. Foreword by Tilda Swinton. Interview by Rachel Handler. Afterword by Agustín Almodóvar
Designed by Kimberly Varella/Content Object
Published 2023 | ISBN: 9781636810195
Pedro Almodóvar is one of the most daring and influential writer-directors of our time. He directed his first feature in 1980, during La Movida Madrileña (the Madrid Scene), a countercultural and democratic movement in Spain, and has been pushing boundaries for over four decades. Often outlandish and provocative, and rife with passion, Almodóvar's 22 films to date explore the full spectrum of the human condition. In the process, they have transformed Spanish cinema and contributed invaluably to the global film scene.
Pedro Almodóvar: Installation/Instalación accompanies an immersive exhibition created by Almodóvar for the Academy Museum of Motion Pictures in Los Angeles. Spanning 1984's What Have I Done to Deserve This? to 2019's Pain and Glory, Almodóvar's 12-channel film installation distills his filmography around iconic scenes and key themes including Family, Bodies, Guilt and Pain, Mothers, Musicals, Noir and Religious Education. This lush volume devotes a visual chapter to each, showcasing Almodóvar's muses—including Victoria Abril, Antonio Banderas, Pina Bausch, Penélope Cruz, Rossy de Palma, Marisa Paredes and Julieta Serrano—and the inspiration he draws from filmmakers such as Ingmar Bergman and Luis Buñuel.
The bilingual (Spanish and English) book also features a new conversation between Almodóvar and film journalist Rachel Handler, a foreword by Tilda Swinton, texts by curators Jenny He and J. Raúl Guzmán, an afterword by Agustín Almodóvar, and a richly illustrated filmography. As bold and beautiful as Almodóvar's films themselves, Pedro Almodóvar: Installation/Instalación captures the dynamic female characters, tantalizing stories, colorful humor and depth of emotion that exemplify this Academy Award–winning director's career.