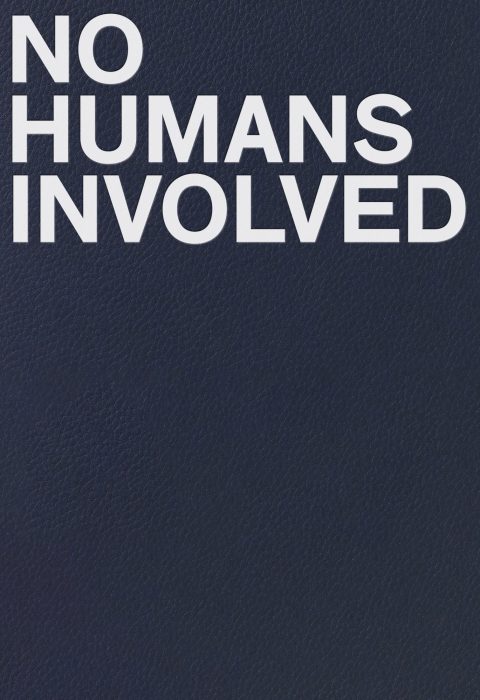 Hammer Museum
No Humans Involved
Artists defy Western conceptions of the "human."
By Erin Christovale with contributions by Anthony Bogues, Zakiyyah Iman Jackson, Sylvia Wynter
Designed by ELLA
Published 2021 | ISBN: 9781942884767
The term "no humans involved" emerged shortly after the 1991 beating of Rodney King, when it was discovered that the Los Angeles Police Department was using the term as a shorthand for casework that involved Black and Latino men and sex workers. In 1994, Jamaican scholar and theorist Sylvia Wynter challenged her academic colleagues to consider how they themselves might be contributing to the cultural mindset that gave rise to this exclusionary definition of human. In particular, Wynter highlighted the strong influence the notion of race has on the definition of the human and the social hierarchies and injustices that result from this link.
No Humans Involved collects works by contemporary artists that serve as a response to Wynter's prompt. Among the artists featured are Eddie Aparicio, who uses large-scale, rubber casts of trees to document social and economic relationships between Latin America and the United States; Tau Lewis, a multidisciplinary artist who creates portraits out of culturally relevant found objects and recycled materials; and Wilmer Wilson IV, who investigates the marginalization of Black bodies in social relations through performance, sculpture, photography and other mediums. This collection of artworks from a diverse group of artists provides a contemporary response to Wynter's call to action, addressing the social divisions present today and exploring opportunities for social unity.
Artists include: Eddie Aparicio, Tau Lewis, Las Nietas De Nonó, Sondra Perry, Sangree, Wangshui and Wilmer Wilson IV.