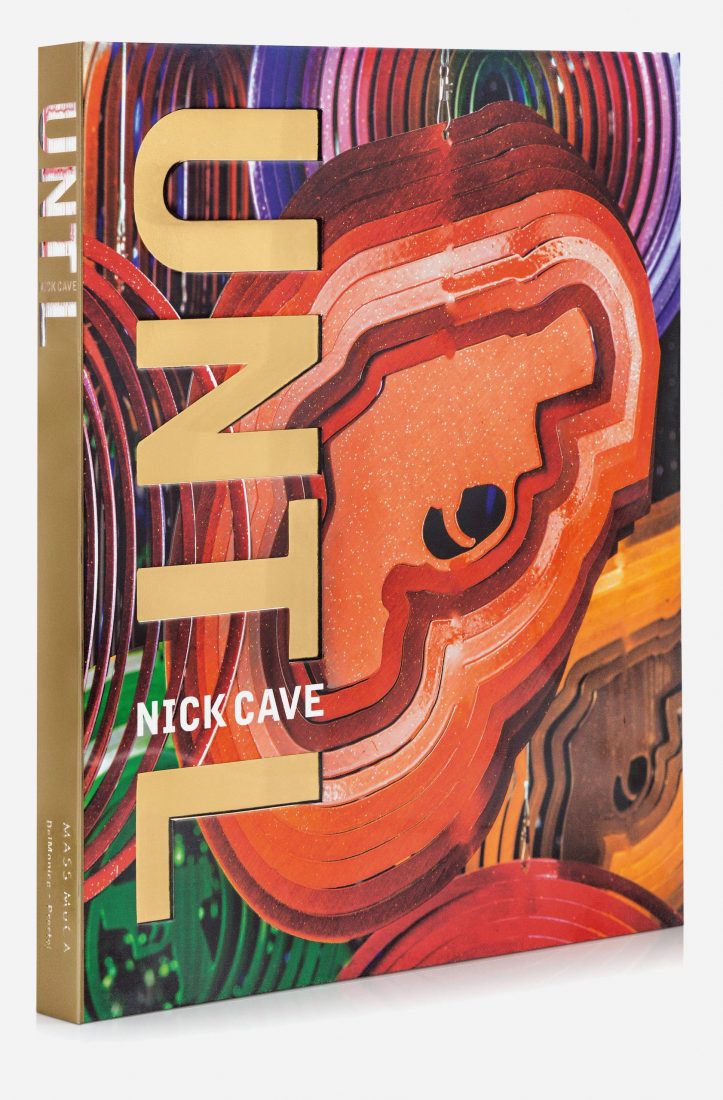 MASS MoCA
Nick Cave: Until
This generously illustrated book takes readers inside Nick Cave's newest work: an enormous, elaborate journey through the workings of the artistic mind.
By Denise Markonish, with contributions by David Byrne, Lori E. Lightfoot, and Claudia Rankine
Designed by Bob Faust
Published 2017 | ISBN: 9783791356051
Nick Cave's "Soundsuits"—exuberant, brightly colored wearable sculptures adorned with buttons, hair, toys and other found objects—have made him one of the best-known contemporary artists. This book documents his most extensive work to date, turning his art inside out. Until fills MASS MoCA's football field- sized gallery, without a single Soundsuit to be found. Instead Cave takes us inside the belly of one of his iconic sculptures with an immersive environment populated by a dazzling array of found objects, echoing some of Cave's and America's most confounding dilemmas: gun violence, racial inequality, injustice within our cities' police departments, and death. An installation diary and numerous images reveal how an idea becomes reality. Until also incorporates special appearances by dancers, singer/ songwriters, and poets, as well as community forums, and opportunities for public debate and engagement. Transcripts of the first of these events accompany the book's illustrations. This book features an essay by exhibition Curator Denise Markonish, commentary by David Byrne and Lori E. Lightfoot that contextualizes Cave's work against today's headlines, and an excerpt from Claudia Rankine's Citizen: An American Lyric. Powerful and transformative, Until promises to take its place among the era's most important artistic statements.