Books
Nicholas Krushenick: Electric Soup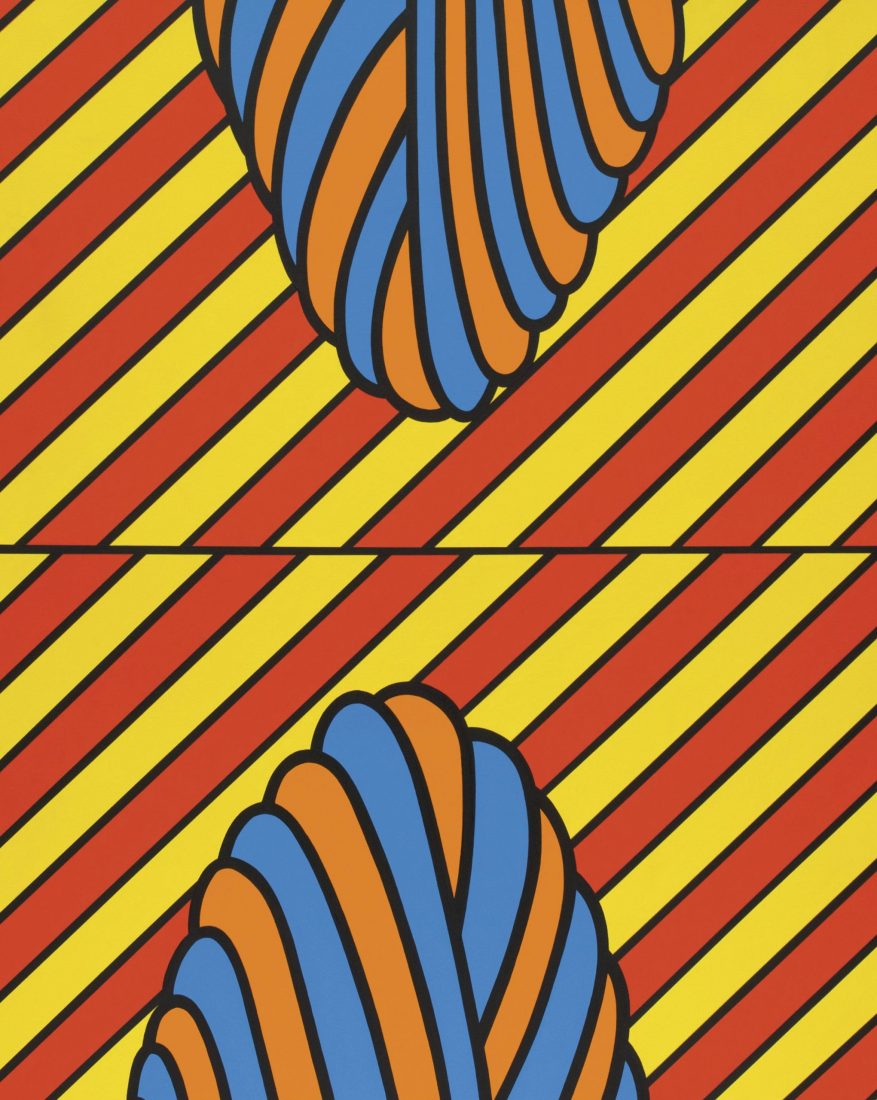 The Frances Young Tang Teaching Museum and Art Gallery at Skidmore College
Nicholas Krushenick: Electric Soup
The first comprehensive monograph on American painter Nicholas Krushenick (1929– 1999) considers his important career and presents an expansive selection of his paintings and studies.
By Ian Berry, Harry Cooper, and Barry Schwabsky
Designed by Barbara Glauber and Kellie Konapelsky, Heavy Meta
Published 2017 | ISBN: 9783791356181
Nicholas Krushenick is a key figure in the history of late 20th-century American art. Juxtaposing broad black lines with bold, flat Liquitex colors, Krushenick created hard-edged abstractions that fill his canvases from corner to corner. His energetic forms used experiments in cut paper collage as a springboard, creating an aesthetic all his own that earned him the title "father of Pop abstraction." This book offers a mix of archival writings and interviews with new perspectives on the artist who is largely considered a precursor to Pop Art. Preparatory drawings, early collages, and scenes of Krushenick in his studio offer insight into the artist's creative process, while newly commissioned essays take a fresh look at a remarkable oeuvre.