Books
Native American Art from the Thomas W. Weisel Family Collection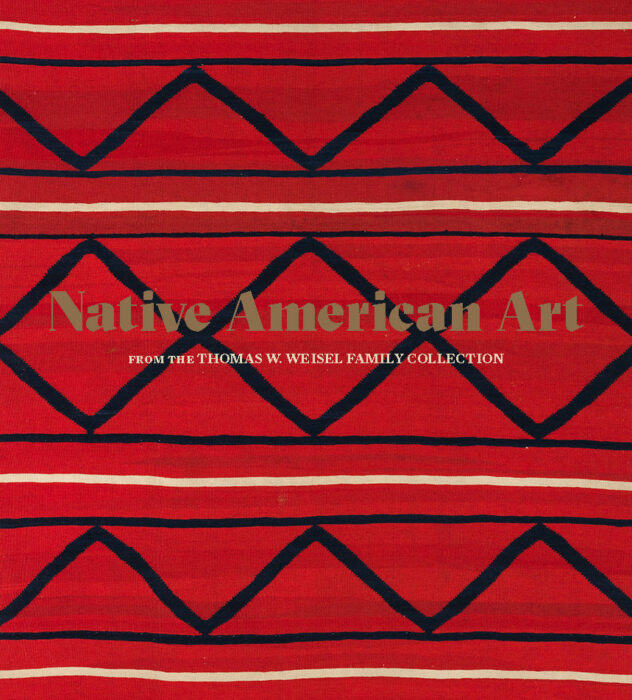 Fine Arts Museums of San Francisco (FAMSF)
Native American Art from the Thomas W. Weisel Family Collection
A massive panorama of Native American art from Navajo weaving to Apache basketry.
Edited by Bruce Bernstein, Hillary C. Olcott, Christina Hellmich, Deana Dartt, with Jill D'Alessandro
Designed by James Brendan Williams, The Common Era
Published 2023 | ISBN: 9781636810966
Spanning nearly 1,000 years of artistic creativity, this wide-ranging volume brings together 206 artworks that exemplify both exquisite aesthetics and rich cultural histories. The majority of the collection is from the American Southwest—19th-century Navajo weavings, ancestral and historical Pueblo pottery, Hopi and Zuni carved figures, and Yavapai and Apache basketry—along with art from the Pacific Northwest and the first Plains ledger drawings to enter the museums' collections.
This book, which features new research and specially commissioned essays and extended captions, developed in collaboration with cultural advisors, reflects the complex and multilayered nature of the artworks in the field of Native American art. Contributions from more than 80 authors from different disciplines and cultural backgrounds, including scholars, culture-bearers, artists, collectors and museum professionals, illuminate details about the living histories of the works. With striking new photography and full-color reproductions, this is a cornerstone publication in the field of Native American art history.