Books
Nari Ward: Sun Splashed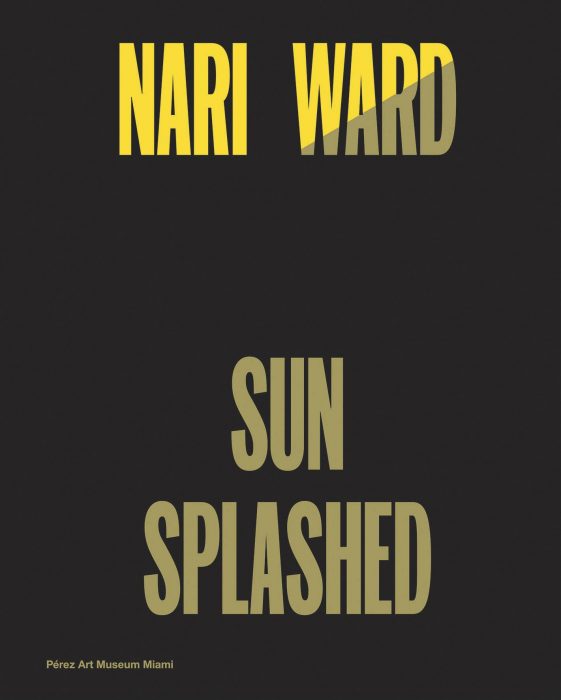 Pérez Art Museum Miami
Nari Ward: Sun Splashed
This book accompanies the largest exhibition to date of Nari Ward's groundbreaking sculptures, videos, works on paper, and installations, which tackle themes of African-American history and culture, the dynamics of power and politics, and the Caribbean diaspora.
By Diana Nawi, with contributions by Naomi Beckwith, Erica Moiah James, Ralph Lemon, and Philippe Vergne
Designed by STUDIO LHOOQ, Mylinh Trieu Nguyen
Published 2015 | ISBN: 9783791355184
Featuring work from the 1990s to today, this mid-career survey of Nari Ward explores the artist's best-known work in assemblage and installation, as well as his multimedia investigations. Employing the detritus of modern life, Ward creates arresting narratives about migration, social justice, and cultural identity. His enormous pieces have tested the boundaries of installation art, often creating immersive experiences for the viewer. The book features essays that approach Ward's work through the lenses of site-specificity and Caribbean art history, a reflection by Ralph Lemon on his collaborations with Ward, and an interview with Philippe Vergne that focuses on some of the artist's major projects. The result is a visually and intellectually stimulating in-depth look at an artist whose deft use of found objects and persistent questioning of social structures, constructions of identity, and notions of place and belonging has earned him international accolades.