Books
Mystical Landscapes: From Vincent van Gogh to Emily Carr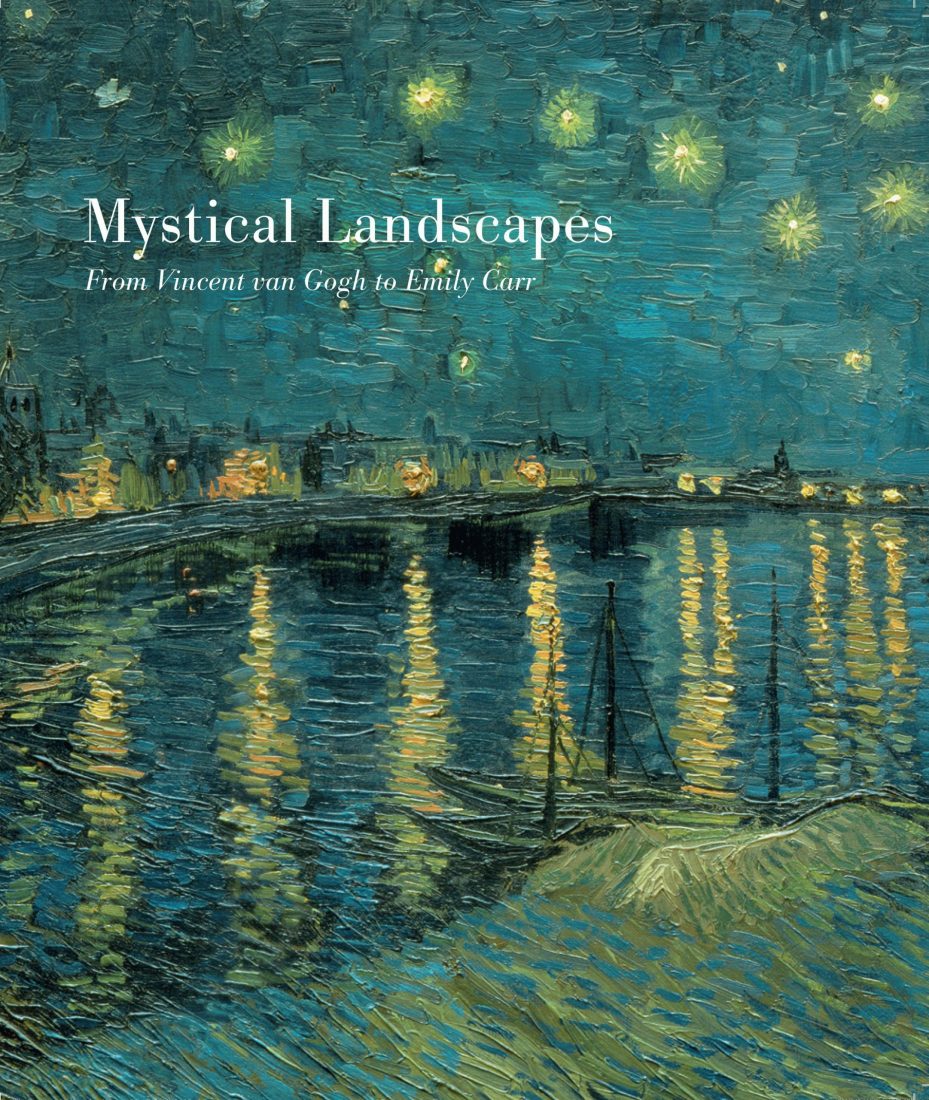 Art Gallery of Ontario (AGO)
Mystical Landscapes: From Vincent van Gogh to Emily Carr
This richly illustrated volume explores mystical themes in European, Scandinavian, and North American landscape paintings from the late 1800s to the early 1900s.
Edited by Katharine Lochnan, Roald Nasgaard, and Bogomila Welsh-Ovcharov
Designed by Counterpunch Inc. / Linda Gustafson
Published 2016 | ISBN: 9783791356006
This book features works by Emily Carr, Marc Chagall, Arthur Dove, Paul Gauguin, Lawren Harris, Wassily Kandinsky, Gustav Klimt, Piet Mondrian, Claude Monet, Edvard Munch, Georgia O'Keeffe, Vincent van Gogh and James McNeill Whistler, among others. Common to their work is the expression of the spiritual crisis that arose in society and the arts in reaction to the disillusionments of the modern age, and against the malaise that resulted in the Great War. Many artists turned their backs on institutional religion, searching for truth in universal spiritual philosophies. This book includes essays investigating mystical landscape genres and their migration from Scandinavia to North America, with a focus upon the Group of Seven and their Canadian and American counterparts. Accompanying an exhibition at the Art Gallery of Ontario and the Musée d'Orsay, this book offers a penetrating look at the Symbolist influence on the landscape genre.