Books
Matthew Ritchie: A Garden in the Flood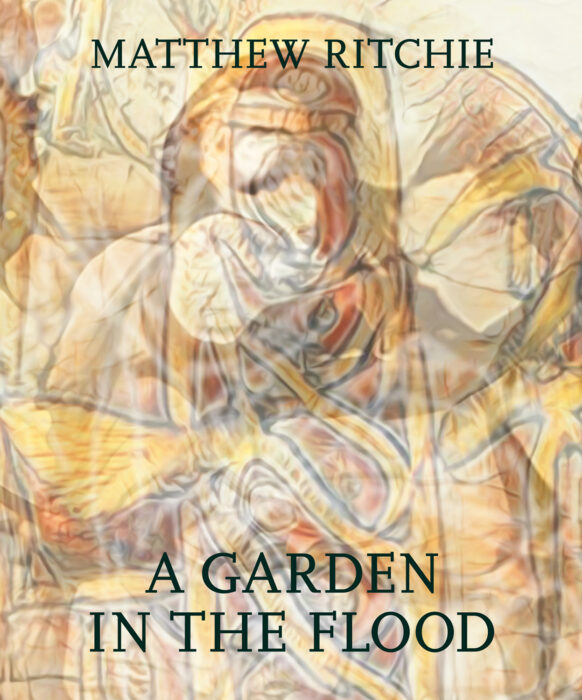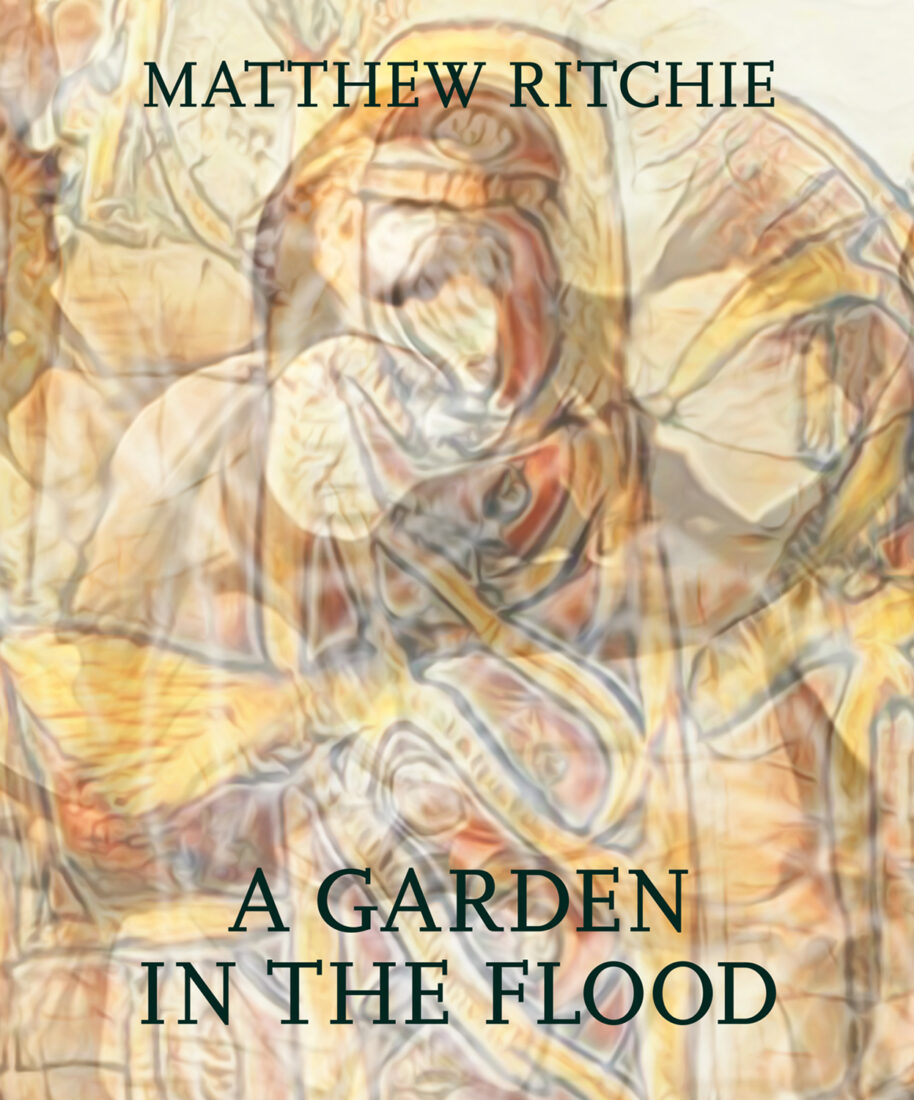 Frist Art Museum
Matthew Ritchie: A Garden in the Flood
Ritchie locates patterns in an unpredictable universe, with garden and flood serving as metaphors for growth and destruction.
Edited with introduction and text by Mark W. Scala. Text by Caroline A. Jones, Matthew Ritchie. Interview by Hanna Benn, Paul Kwami
Designed by Conny Purtill, Purtill Family Business
Published 2022 | ISBN: 9781636810621
Renowned New York–based interdisciplinary artist Matthew Ritchie (born 1964) seeks to visualize thought, connecting such fields as philosophy and mythology, epic poetry and science fiction, and history and physics, through installations of paintings, wall drawings, light boxes, games, sculpture, films and performance works. His works challenge social fragmentation by suggesting a unified theory of everything.
Published for an exhibition at the Frist Art Museum, A Garden in the Floodexamines a selection of his paintings, architectural structures, elaborate diagrams and hallucinatory video animations (which notably include a collaboration with the Grammy Award–winning Fisk Jubilee Singers). Employing "garden" and "flood" as metaphors for growth and destruction, transformation and renewal, Ritchie encourages readers to "reimagine the role art could play in whatever form of society may emerge next."