Books
Marking the Infinite: Contemporary Women Artists from Aboriginal Australia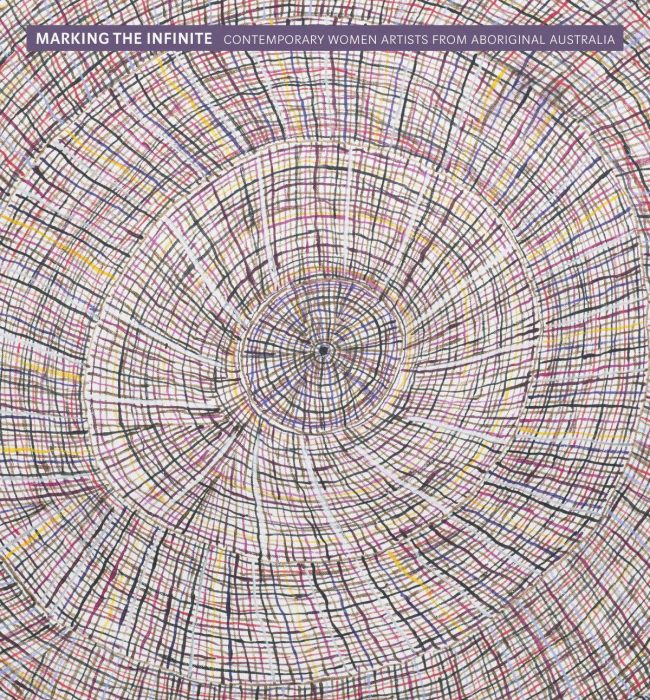 Nevada Museum of Art
Marking the Infinite: Contemporary Women Artists from Aboriginal Australia
A lively, in-depth look at nine women on the vanguard of Aboriginal Australian art.
By Henry F. Skerritt, with contributions by Tina Baum, Anne Marie Brody, John Carty, and Rachel Kent
Designed by Miko McGinty and Rita Jules, Miko McGinty, Inc.
Published 2016 | ISBN: 9783791355917
This book explores women artists who are at the forefront of the Aboriginal arts movement in Australia. Comprised of a series of illustrated essays, this book brings to life a wide array of artistic practices, each attempting to grapple with the most fundamental questions of existence. Written by leading art historians, anthropologists, curators, and other experts in the field, these essays provide a penetrating look at one of today's most dynamic artistic movements.