Books
Making Strange: The Chara Schreyer Collection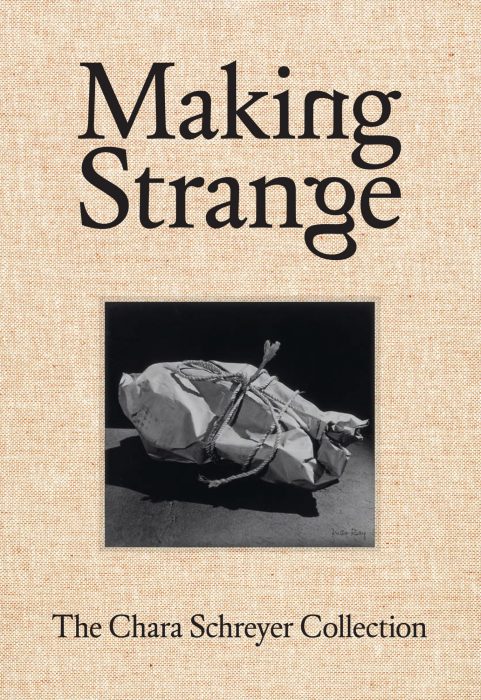 Making Strange: The Chara Schreyer Collection
How do artists challenge us to see the everyday world around us with fresh eyes? How do they make our world strange? A century of defamiliarized art, from Marcel Duchamp to Rachel Harrison.
Edited with text by Douglas Fogle, Hanneke Skerath. Foreword by Chara Schreyer. Introduction by Douglas Fogle. Text by Geoff Dyer, Briony Fer, Russell Ferguson, Elena Filipovic, Charlie Fox, Bruce Hainley, Eungie Joo, Sarah Lehrer-Graiwer, Annie Ochmanek, Jenelle Porter, Joan Rothfuss, Lynne Tillman, Mika Yoshitake
Designed by Conny Purtill, Purtill Family Business
Published 2021 | ISBN: 9781636810102
This substantial volume brings together nearly 250 art works spanning more than 100 years that ask us to reconsider how we look at the world. Brought together by Chara Schreyer over the course of three decades, these works invite us to rethink our perception of the everyday in the wake of Duchamp's radical reimagination of the art object and the Russian literary critic Viktor Shklovsky's conception of "making strange." Whether looking at the idea of "making strange" in the work of Duchamp and O'Keeffe, the legacy of Minimalism and its discontents in the sculptures of Judd and González-Torres, the idea of disaster in America as seen through the eyes of Warhol and Ligon, the uses of language in the works of Weiner and Holzer or the restaging of life through photography from Arbus to Sherman, this catalog reevaluates the relationship between art and the world.