Books
Making New Time: Sharjah Biennial 14: Leaving the Echo Chamber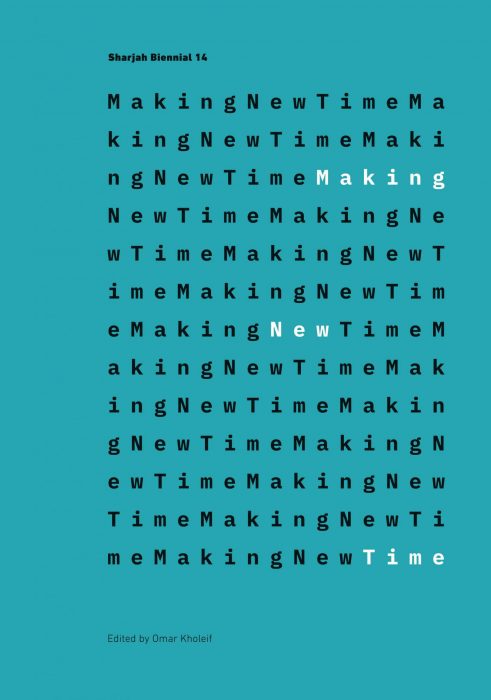 Sharjah Art Museum
Making New Time: Sharjah Biennial 14: Leaving the Echo Chamber
Celebrating Sharjah Biennial 14, this volume shows how artists respond to shifts of culture in an era of great social, political, and global change.
Edited by Omar Kholeif, with contributions by Khalid Abdalla, Hoor Al-Qasimi, Douglas Coupland, and Yasmine El Rashidi
Designed by Kemistry Design
Published 2019 | ISBN: 9783791358499
The Sharjah Biennial showcases a global perspective on contemporary art. In this book, artists respond to shifts in artmaking as material culture adapts to environmental destruction and climate change. It also explores how social, political, and technological change has altered the ways we exist in the world. Featuring the work of over thirty contemporary and modern artists, the book addresses perceptions of how history is told and re-told. It poses questions and provocations about the state of our existence through stories, poems, and essays.