Books
Made in L.A. 2016: a, the, though, only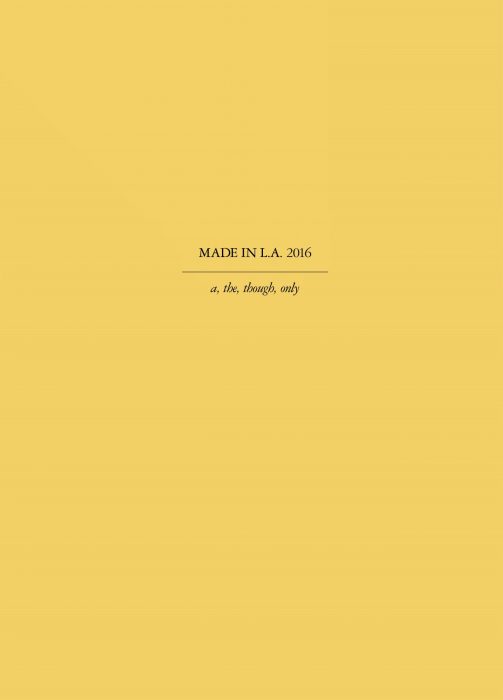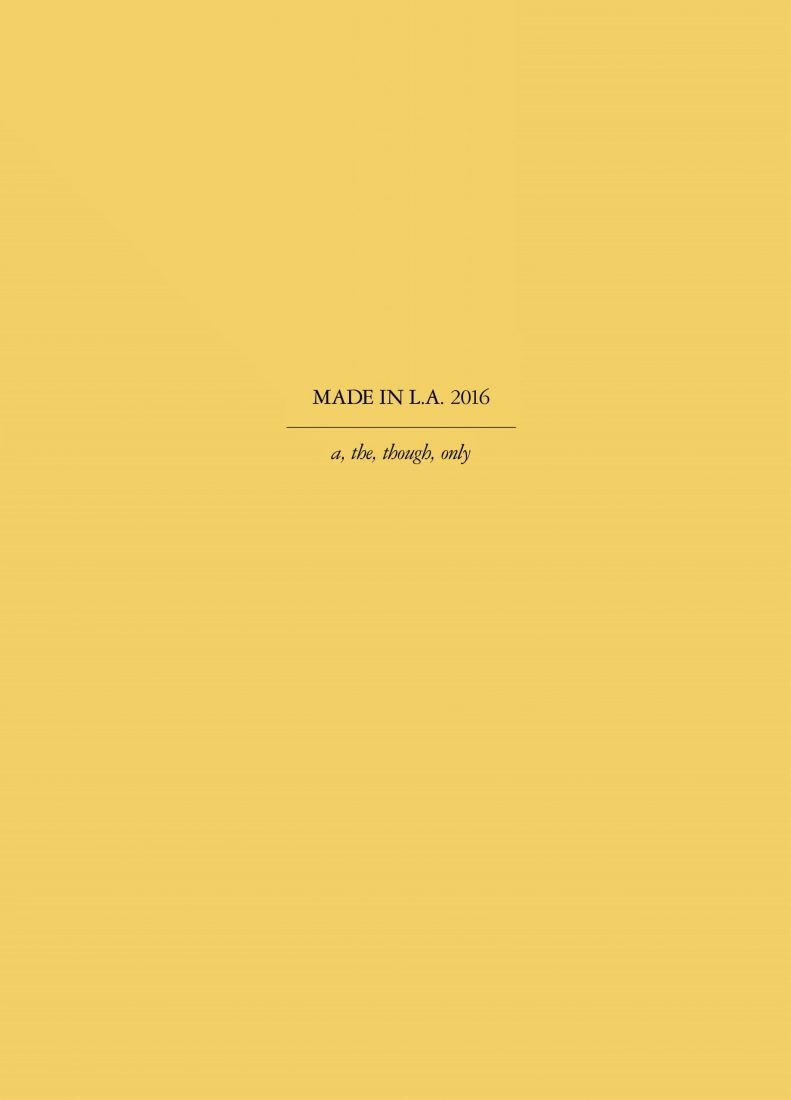 Hammer Museum
Made in L.A. 2016: a, the, though, only
This book accompanies the third biennial focused on art from the Los Angeles area, with an emphasis on emerging and underrecognized artists.
By Aram Moshayedi and Hamza Walker
Designed by Joseph Logan and Rachel Hudson
2016 AIGA 50 Books|50 Covers, winner
Published 2016 | ISBN: 9783791355139
Made in L.A. has established itself as an important platform for a wildly diverse population of artists. The biennial exhibition offers a view onto the current trends and practices developed within and throughout Los Angeles, one of the most active and energetic art communities in the world. Under the direction of co-curators Aram Moshayedi and Hamza Walker, the 2016 iteration promises to offer a mix of the local and international perspectives that are an important part of the city's identity.