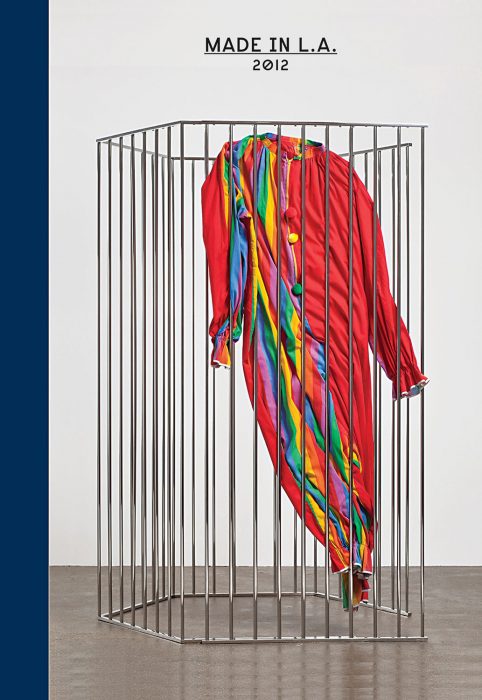 Hammer Museum
Made in L.A. 2012
Bringing together the work of 60 artists from in and around Los Angeles—many of them emerging or under-recognized—this collection of paintings, sculpture, installations, and stills from video and performance art offers a snapshot of the current trends and practices coming out of one of the world's most active and energetic art communities.
By Anne Ellegood, Lauri Firstenberg, Malik Gaines, Cesar Garcia, and Ali Subotnick
Designed by Michael Worthington, Counterspace
Published 2012 | ISBN: 9783791352312
The book features 52 visual artists and 8 performance artists, each in double-page spreads, while an essay with contributions from the exhibition's 5 curators highlights the challenges and rewards of mounting such an extensive project. This groundbreaking exhibition takes place simultaneously at multiple Los Angeles locations: the Hammer Museum, LA><ART, and the L.A. Municipal Art Gallery at Barnsdall Park. Made in L.A. 2012 is organized by the Hammer Museum in collaboration with LA><ART.