Books
Lauren Halsey: Mohn Award 2018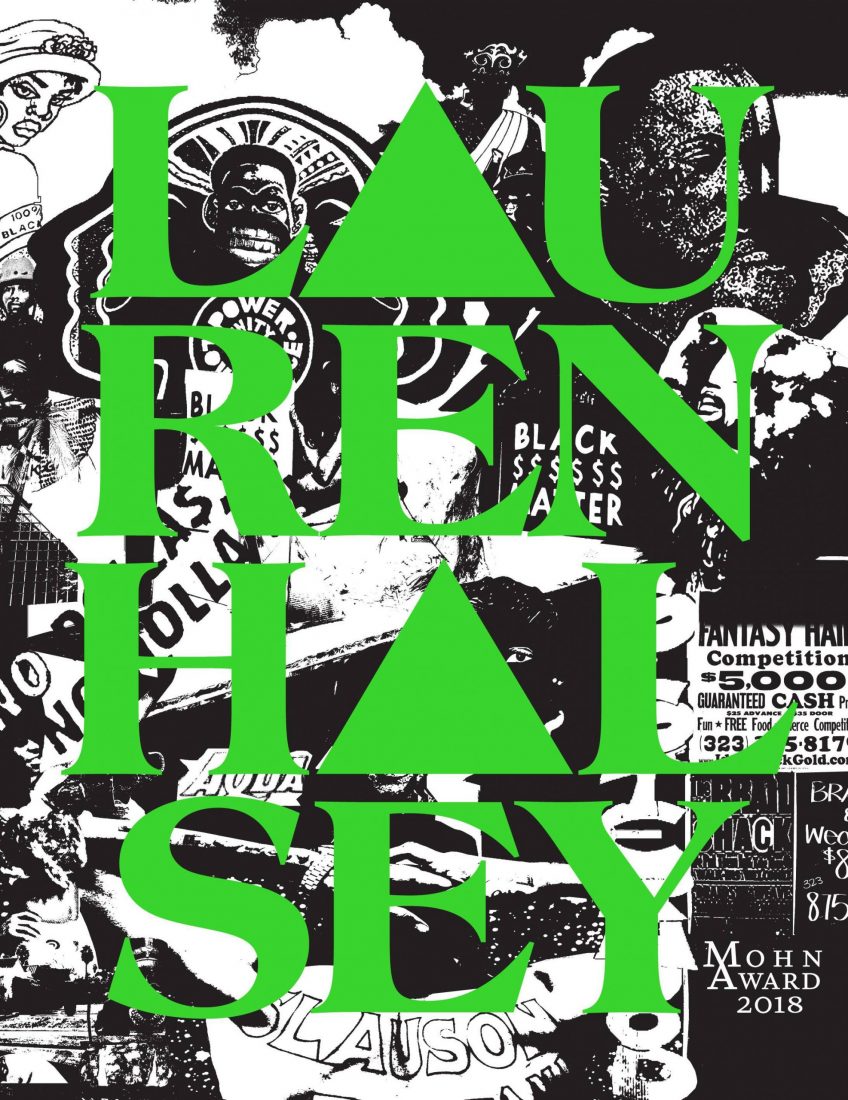 Hammer Museum
Lauren Halsey: Mohn Award 2018
Explore the sculpture and installation work of artist Lauren Halsey, winner of the coveted Mohn Award in 2018.
By Anne Ellegood and Erin Christovale, with contributions by Douglas Kearney and Lauren Halsey
Designed by ELLA
Published 2020 | ISBN: 9783791359472
Every two years, on the occasion of the Made in L.A. biennial, the Hammer Museum presents the Mohn Award to an artist whose work in the exhibition is exceptional. The 2018 winner was Lauren Halsey for her piece The Crenshaw District Hieroglyph Project (Prototype Architecture), a large structure made of plywood and gypsum and covered in bas-relief carvings. These carvings—depicting graffiti, community members, and other elements significant to South Central Los Angeles where Halsey grew up—evoke the hieroglyphs found on Egyptian temples. This book also explores a range of Halsey's earlier work and includes original texts by poet and performer Douglas Kearney, curator Anne Ellegood, as well as an interview between the artist and curator Erin Christovale.