Books
Kehinde Wiley: A New Republic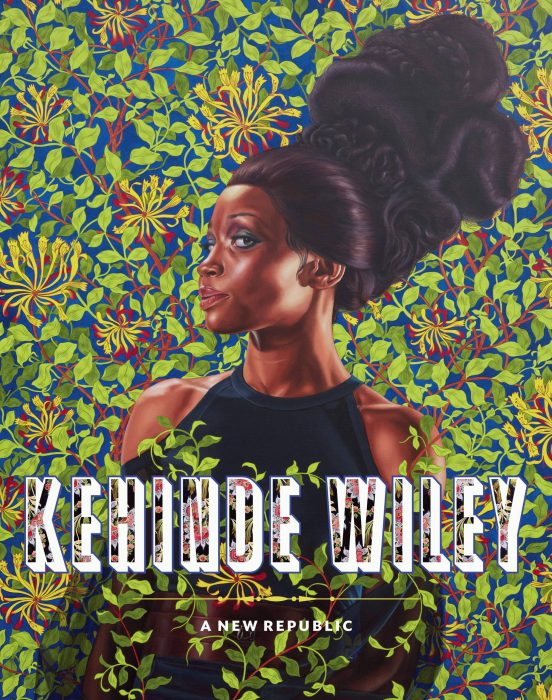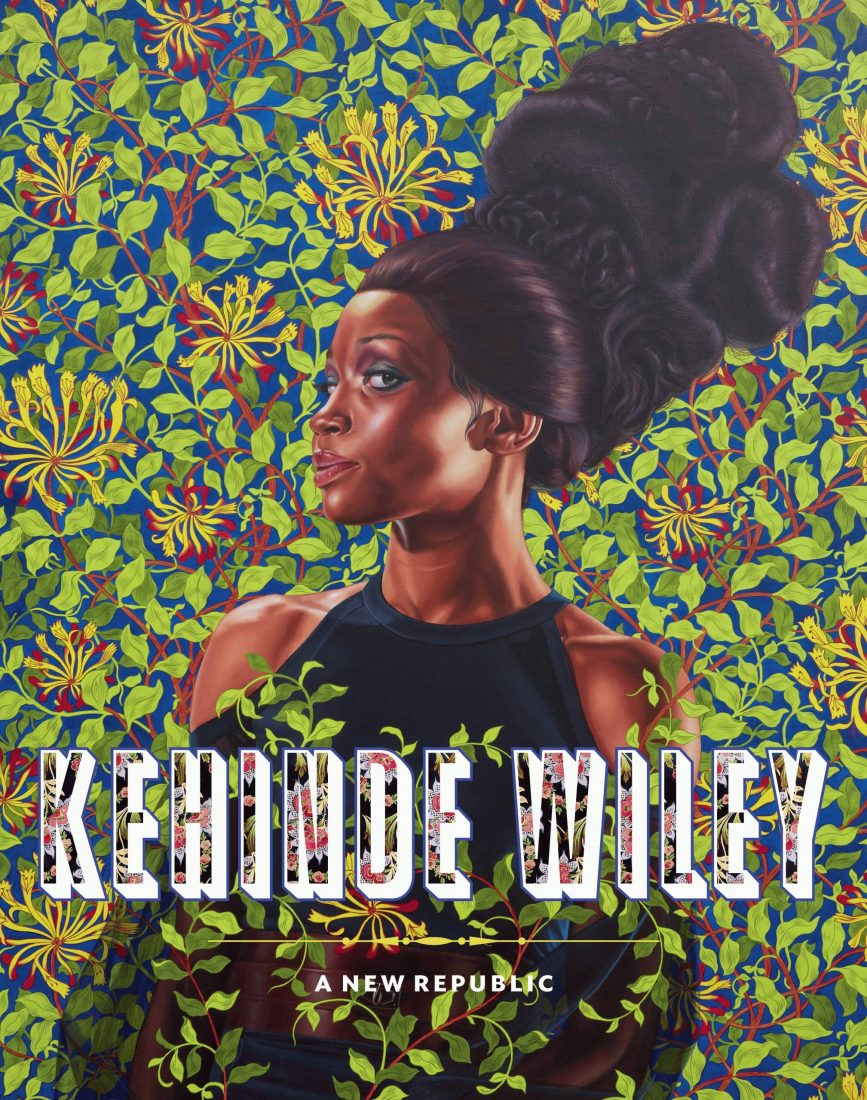 Brooklyn Museum
Kehinde Wiley: A New Republic
Filled with reproductions of Kehinde Wiley's bold, colorful, and monumental work, this book encompasses the artist's various series of paintings as well as his sculptural work—which boldly explore ideas about race, power, and tradition.
Edited by Eugenie Tsai, with an essay by Connie H. Choi, and plate commentaries by Lee Ambrozy, Elizabeth Armstrong, Richard Aste, Naomi Beckwith, Kirsten Pai Buick, Beth Citron, Sarah Cochran, Jeffrey Deitch, LaTasha N. Nevada Diggs, Kevin D. Dumouchelle, Quincy Flowers, David J. Getsy, Lewis R. Gordon, Rujeko Hockley, Christine Y. Kim, Thomas J. Lax, Catharina Manchanda, Kobena Mercer, Valerie J. Mercer, Tumelo Mosaka, Steven Nelson, Molly Nesbit, Tavia Nyong'o, Annie Paul, Megha Ralapati, John B. Ravenal, Naomi Montoya Robotham, Franklin Sirmans, Touré, Murtaza Vali, Nicola Vassell, Rebecca Walker, and Deborah Willis
Designed by Barbara Glauber, Heavy Meta
2015 AIGA 50 Books|50 Covers, winner
Published 2015 | ISBN: 9783791354309
Celebrated for his classically styled paintings that depict African American men in heroic poses, Kehinde Wiley is among the expanding ranks of prominent black artists—such as Sanford Biggers, Yinka Shonibare, Mickalene Thomas, and Lynette Yiadom-Boakye—who are reworking art history and questioning its depictions of people of color. Co-published with the Brooklyn Museum of Art for the major touring retrospective, this volume surveys Wiley's career from 2001 to the present. It includes early portraits of the men Wiley observed on Harlem's streets, and which laid the foundation for his acclaimed reworkings of Old Master paintings by Titian, van Dyke, Manet, and others, in which he replaces historical subjects with young African American men in contemporary attire: puffy jackets, sneakers, hoodies, and baseball caps. Also included is a generous selection from Wiley's ongoing World Stage project; several of his enormous Down paintings; striking male portrait busts in bronze; and examples from the artist's new series of stained glass windows. Accompanying the illustrations are essays that introduce readers to the arc of Wiley's career, its critical reception, and ongoing evolution.
Also published as an eBook.