Books
Journey Beyond the Arrow: Sharjah Biennial 14: Leaving the Echo Chamber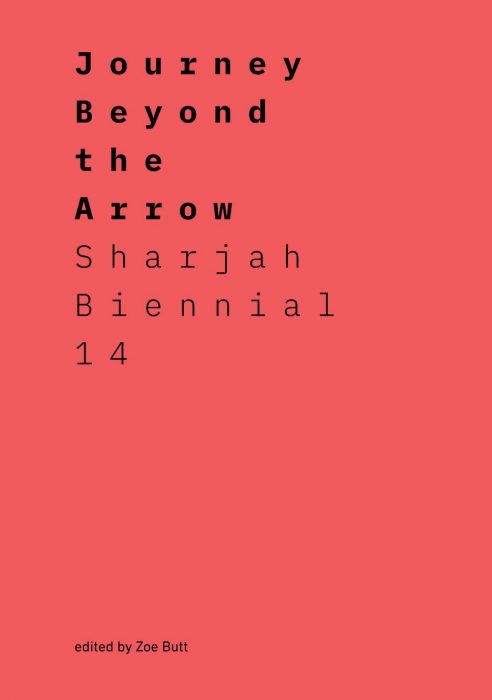 Sharjah Art Museum
Journey Beyond the Arrow: Sharjah Biennial 14: Leaving the Echo Chamber
Accompanying Sharjah Biennial 14, this volume examines the tools and technologies that have enabled human movement.
By Zoe Butt, with contributions by Hoor Al-Qasimi, Zakariya Amataya, Anis Chouchane, and Lee Weng Choy
Designed by Kemistry Design
Published 2020 | ISBN: 9783791358505
This book accompanies Journey Beyond the Arrow, one of the three sections of Sharjah Biennial 14. It brings together commissions from artists, academics, thinkers, and poets who explore the nature and occurrence of human mobility from the Global South—with an emphasis on trans-regionalism around the Indian Ocean, decolonization, and interrogations of political authority. Essays included in the book propose differing points from which to analyze cause and effect in the writing and dissemination of myth and history.