Books
John Divola: As Far as I Could Get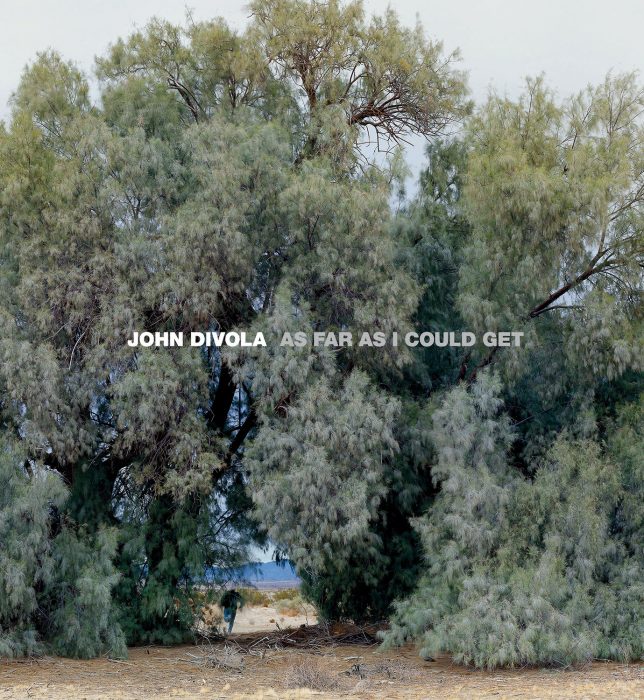 Santa Barbara Museum of Art with Los Angeles County Museum of Art (LACMA) and Pomona College Museum of Art
John Divola: As Far as I Could Get
Encompassing four decades of work in the field of photography, this publication examines the art of John Divola, one of the most admired photographers working today.
With contributions by Kathleen Stewart Howe, Britt Salvesen, Karen Sinsheimer, John Divola, and Simon Baker
Designed by Dung Ngo and Franklin Vandiver
Published 2013 | ISBN: 9783791352916
Those interested in contemporary photography will welcome this volume exploring 10 major series by John Divola. Starting with Vandalism, his iconic look at Southern California in the 1970s, and including his most recent work, the Theodore Street project, this collection of beautifully reproduced images shows how expertly Divola moves between medium and technique. Using Polaroids of sculpted objects, appropriated stereographs, and landscapes featuring his own image, Divola's diverse body of work explores painting and conceptual art through his photography. Essays by the accompanying exhibitions' curators explore themes such as existentialism, California and photography in the 1970s, and natural and built environments. Divola's most recent project is discussed in an interview between the artist and Simon Baker.