Books
Jeffrey Gibson: This Is the Day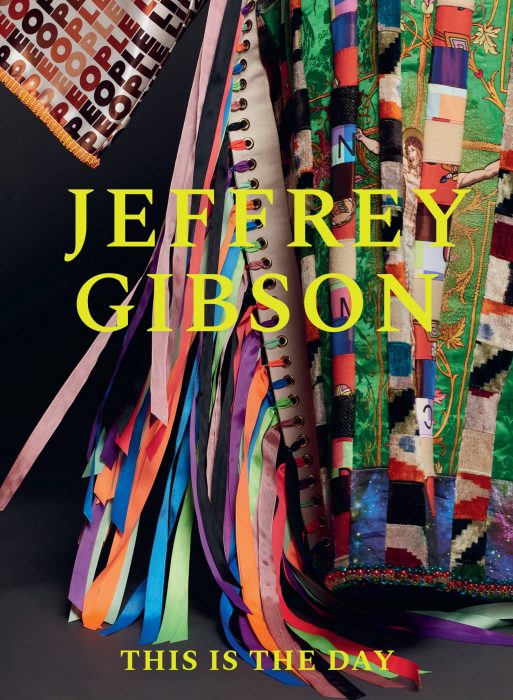 Ruth and Elmer Wellin Museum of Art, Hamilton College
Jeffrey Gibson: This Is the Day
This generously illustrated book explores new developments in Jeffrey Gibson's recent work.
By Tracy L. Adler, with contributions by Jane Panetta and Lowery Sims
Designed by Tim Laun and Natalie Wedeking
2020 Alfred H. Barr Jr. Award for Smaller Museums, Libraries, Collections, and Exhibitions, College Art Association, Shortlisted
Published 2018 | ISBN: 9783791357652
Through painting, sculpture, installation, and film, Jeffrey Gibson brings together overlapping and conflicting cultures, histories, and aesthetics. Most recently he has explored notions of cultural and personal identity as they are communicated through aspects of adornment and dress. Highlighting his work from 2014 through 2018, including a series of garments and an original film that will debut as part of the accompanying exhibition at the Ruth and Elmer Wellin Museum of Art, this volume offers fresh insight into Gibson's approach, which melds the artist's Native American heritage with popular culture. Curated by Tracy L. Adler, Johnson-Pote Director of the Wellin Museum of Art, this selection of over fifty works features punching bags, paintings, beaded panels, and ceramics, among other works of art. An interview with Gibson by Adler and essays by Jane Panetta and Lowery Stokes Sims round out this beautiful book.