Books
Hello Nature: How to Draw, Paint, Cook, And Find Your Way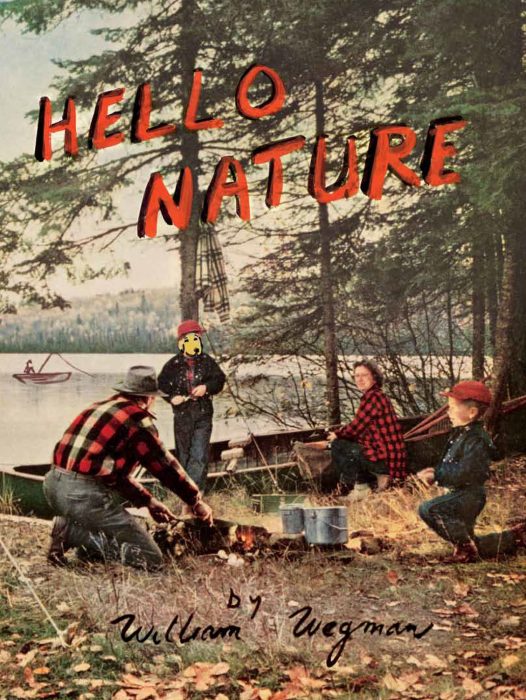 Bowdoin College Museum of Art
Hello Nature: How to Draw, Paint, Cook, And Find Your Way
Perhaps best known for his photography and videos, particularly of his dogs, William Wegman is also an accomplished painter, draftsman, and writer, and an avid outdoorsman.
By William Wegman, with contributions by Kevin Salatino, Padgett Powel, and Diana Tuite
Designed by Laura Lindgren
Published 2012 | ISBN: 9783791352275
Throughout his work he looks to nature and its treatments in both popular culture and the arts for inspiration. He may use vintage postcards as the starting point for landscape compositions, borrow from the rhetoric of outdoor recreation in his wordplay, or invoke the writings of someone like Henry David Thoreau. In this unique and very personal volume, Wegman considers his artistic formation and with great sophistication examines his relationship to place, creatively incorporating some of the books and materials that are at the root of his aesthetic. Complete with the artist's commentary, texts by the exhibition curators, and a piece of short fiction by award-winning author Padgett Powell, Hello Nature provides a marvelous immersion, in image, written word, and design, into what can only be described as Wegman's world.