Books
Grimes: Miss Information, A Coloring Book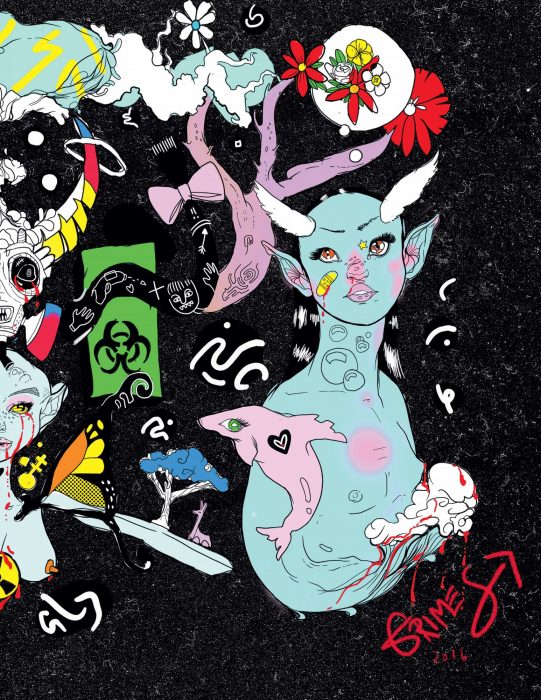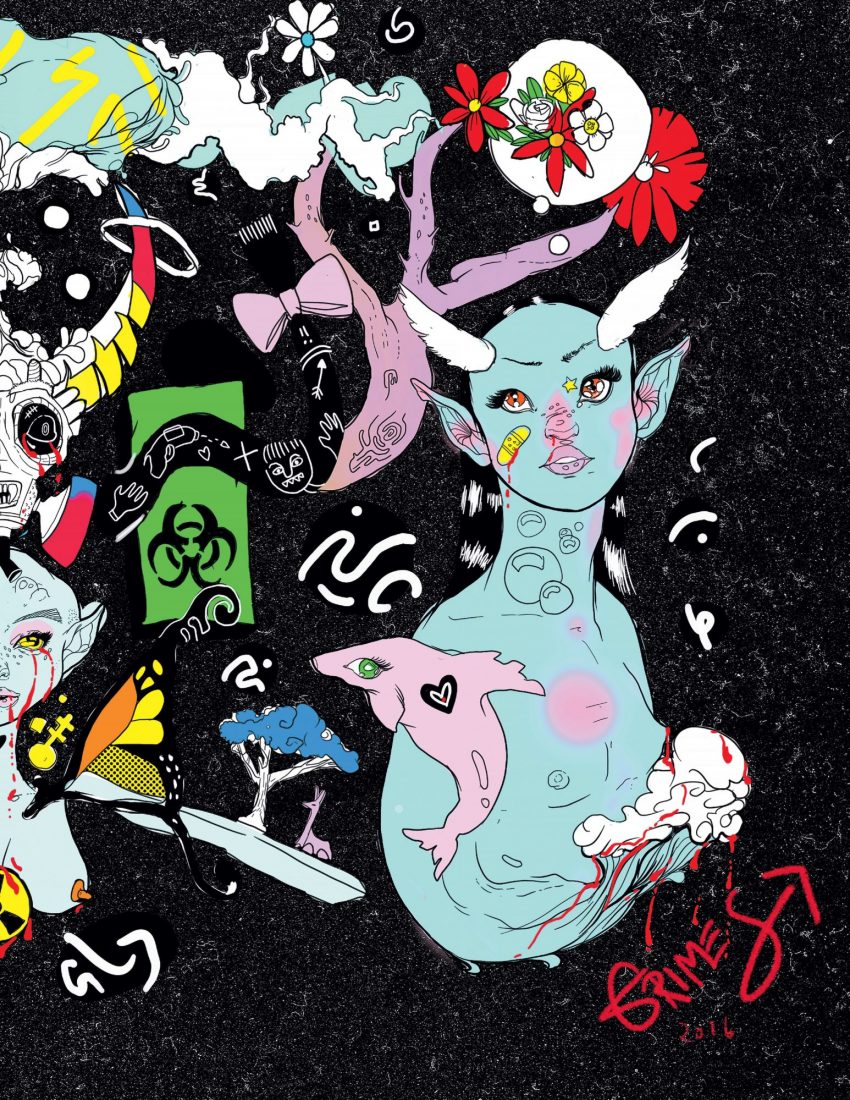 Maccarone
Grimes: Miss Information, A Coloring Book
Musician and artist Grimes' first art publication: a coloring book with more than 16 original digital drawings and AI-generated poetry.
By Grimes
Designed by Alexander Schneider
Published 2020 | ISBN: 9781942884859
Grimes' first art publication is rooted in the DIY production and audience participation central to her work. The form of the coloring book is necessarily incomplete, and invites collaboration in much the same vein as the artist's recent Grimes Art Kit, a collective project that allowed fans to create and share music videos using official footage of the artist and open-source digital assets.
Here, users can modify and activate the artist's work using their own tools, whether oil paints or crayons. The book features more than 16 original digital drawings, as well as an AI-generated poem. Like most coloring books, it is a project for artists of all ages: in the course of creating the publication, the artist, herself a new mother, learned about infants' nascent visual perception and their preference for bold monochromatic images, and invites fellow parents to use the artworks as objects in an eye-tracking game.
c Boucher (born 1988) is a musician, singer, composer and visual artist who works under the name Grimes. Born and raised in Vancouver, she began releasing music independently late in the first decade of the 2000s, releasing two albums, Geidi Primes and Halfaxa, in 2010 on Arbutus Records. She subsequently signed with 4AD and rose to fame with the release of herthird studio album, Visions, in 2012. It produced the singles "Genesis" and "Oblivion," and received the Juno Award for Electronic Album of the Year. Her fourth studio album, Art Angels (2015), was named the best album of the year by several publications. Her fifth studio album, Miss Anthropocene, was released on February 21, 2020. She creates the art for all of her albums.