Books
Gonzalo Fuenmayor: Tropical Burn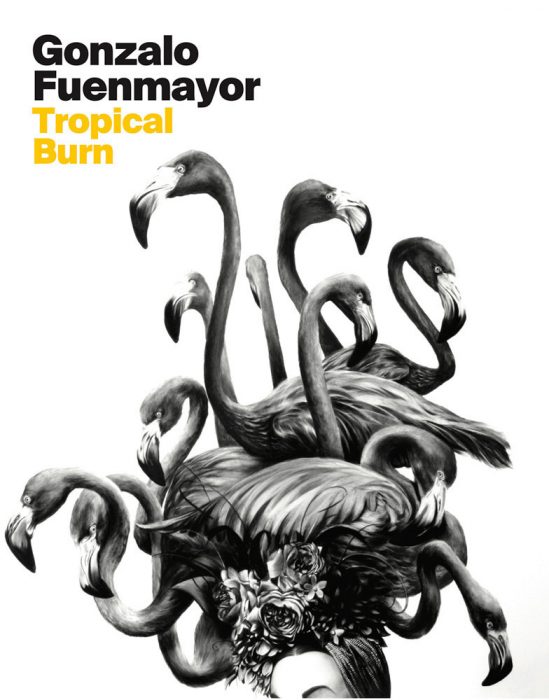 Oolite Arts
Gonzalo Fuenmayor: Tropical Burn
Drawings and other works examining colonialism in the Americas through a lens of theatrical tropical symbolism
Foreword and interview by Dennis Scholl. Text by Tobias Ostrander.
Published 2021 | ISBN: 9781942884842
This volume leads into a lush world where assumptions about exoticism and colonialism are turned on their head, revealing nuances about human identity. Miami-based artist Gonzalo Fuenmayor (born 1977) draws from the experience of his birthplace of Colombia as well as the United States. But his opulent, Victorian-era façades explore a darker colonial subtext, where power struggles and displacement take the form of fallen palm trees and bunches of bananas. He deconstructs McDonald's and other commercial icons to playfully subvert the power of consumerist industry while exploring the impact of North American business practices around the world. This monograph displays the breadth and rigor of Gonzalo Fuenmayor's work during his residency at Oolite Arts, one of Miami's largest organizations supporting visual artists. Diving deep into Fuenmayor's studio, one encounters each drawing as a world unto itself with profound insights about what it means to practice as a Latin American artist today.