Books
Gary Simmons: Public Enemy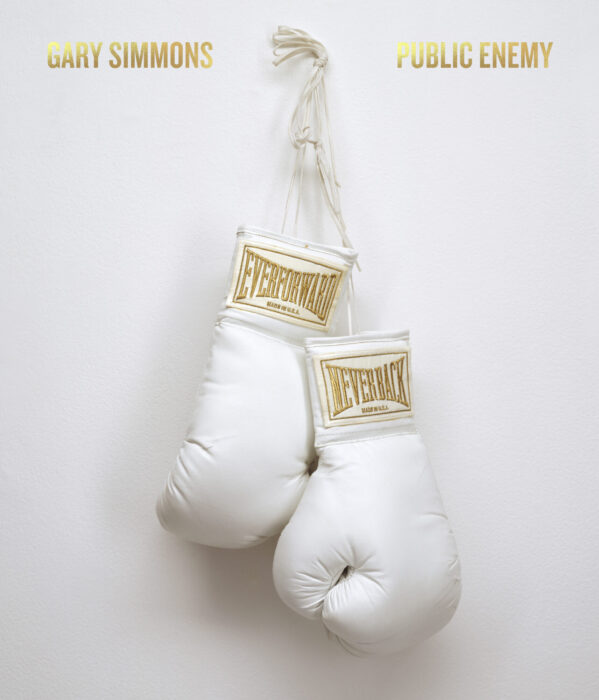 Museum of Contemporary Art Chicago (MCA)
Gary Simmons: Public Enemy
Long overdue, this first comprehensive survey spans three decades of Simmons' richly layered, socially engaged art.
Edited with text by René Morales, Jadine Collingwood. Foreword by Madeleine Grynsztejn, Franklin Sirmans. Interviews with Thelma Golden, Arthur Jafa, Gary Simmons. Text by Nick Mirzoeff, Seph Rodney, Franklin Sirmans, Jack Schneider
Designed by Beverly Joel, pulp, inc.
Published 2023 | ISBN: 9781636810867
Covering 30 years of sculptures, paintings, works on paper, large-scale wall drawings, installations and site-specific works, this book presents the art of Gary Simmons, one of the most respected artists of his generation. Since the late 1980s, Simmons has played a key role in situating questions of race, class and gender identity within art discourse. He is notable for combining pop-cultural imagery with conceptual artistic strategies to expose and analyze histories of racism inscribed in US visual culture. Over the course of his career, Simmons has revealed traces of these histories in the fields of sports, cinema, literature, music, and architecture and urbanism while drawing on popular genres such as hip-hop, horror and science fiction. His approach is cool and unflinching in its interrogation of historical and cultural narratives, yet the results consistently deliver a strong emotional charge. This publication offers readers the opportunity to gain a holistic understanding of the complex, profoundly moving work of this influential artist.
Gary Simmons was born in 1964 in New York City, where he was raised. Today he lives and works in Los Angeles. He received a BFA in 1988 from the School of Visual Arts, New York, and an MFA in 1990 from the California Institute of the Arts, Valencia; he also studied at Hunter College, New York. He has received numerous awards, including the Studio Museum in Harlem Joyce Alexander Wein Prize (2013), the George Gund Foundation USA Gund Fellowship (2007) and the National Endowment for the Arts Interarts Grant (1990).