Books
Fred Sandback: Light, Space, Facts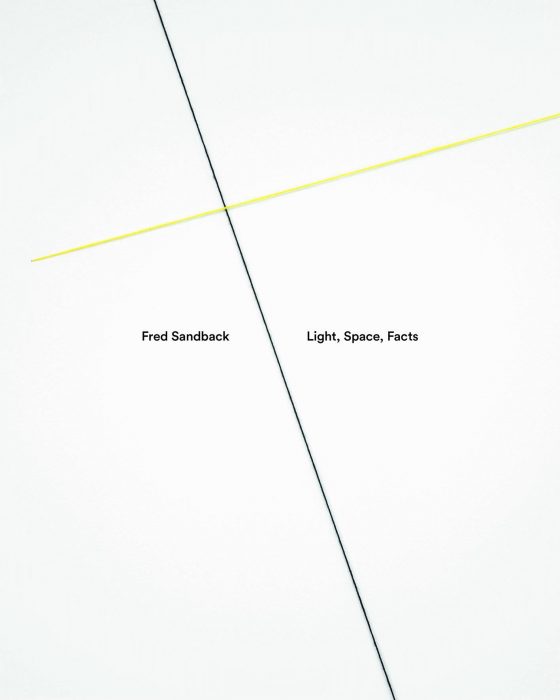 Glenstone
Fred Sandback: Light, Space, Facts
This book explores major works by the ground-breaking Minimalist artist Fred Sandback.
By Emily Wei Rales, with contributions by Harry Cooper and Briony Fer
Designed by Joseph Logan and Rachel Hudson
Published 2016 | ISBN: 9783791355542
Fred Sandback's yarn installations are inseparable from their environments: the light and space that surround and complete them. Employing acrylic yarn in his large, deceptively simple constructions, Sandback "create[s] dizzying effects of space and geometry…. The wonderful paradox of the work… is insistently trifling and insistently perfect" (The Washington Post). This comprehensive monograph features a photographic tour of the exhibition, along with illustrations from the artist's work in other media, including drawings, wooden relief, and wire and yarn sculptures from each decade of his career, as well as authoritative essays and unpublished notes and drawings from the artist's archive.