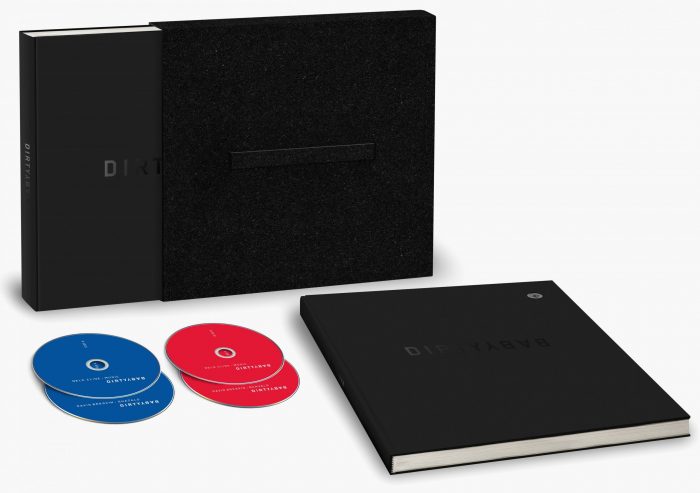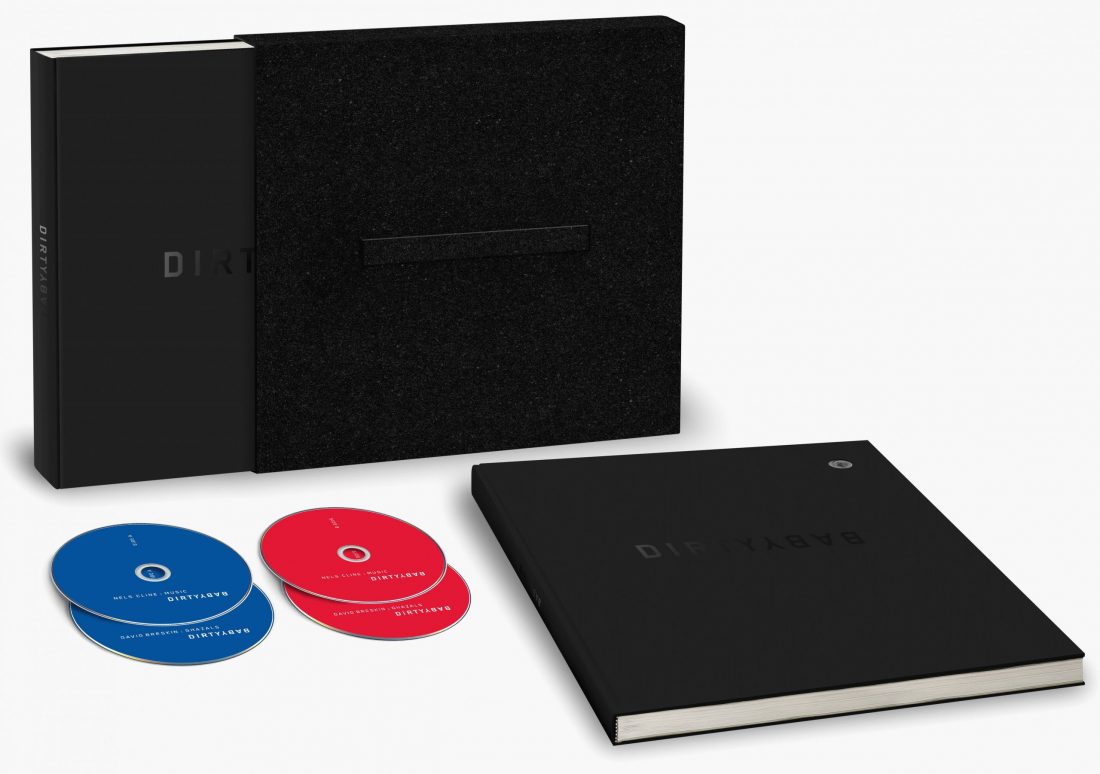 Dirty Baby
DIRTY BABY is a provocative "trialogue" between the paintings of Ed Ruscha, the music of Nels Cline, and the poems of David Breskin.
By Ed Ruscha, Nels Cline, and David Breskin
Designed by David Breskin
2010 AIGA 50 Books|50 Covers, winner
Published 2010 | ISBN: 9783791350837
The title comes from the idea that when different art forms mate, the resulting offspring is no purebred but rather a wonderfully dirty and lovable mutt. The book is divided into two "sides" in the manner of a vinyl record: Side A offers a time-lapse history of Western Civilization; Side B charts the American misadventure in Iraq. The 66 Ruscha pictures in the book are drawn from two rarely seen bodies of work, the "Silhouettes" and the "Cityscapes," in which Ruscha uses "censor strips" in place of the words which normally occupy a prominent place in his pictures. Throughout, Breskin's lyrical verses, using the ancient Arabic form of the ghazal, serve as powerful companions to Ruscha's gorgeously reproduced paintings. To this mix Cline adds more than an hour-and-a-half of new music for a large ensemble: by turns rhapsodic and edgy, heartfelt and raucous, it ranges from acoustic impressionism to dense, dark electronica. Housed in a luscious slipcase and including four CDs, two of music and two of spoken-voice poetry, this vibrant, polyphonic book is a wild surprise produced by three of the most exciting artists working today.