Books
Dining with the Sultan: The Fine Art of Feasting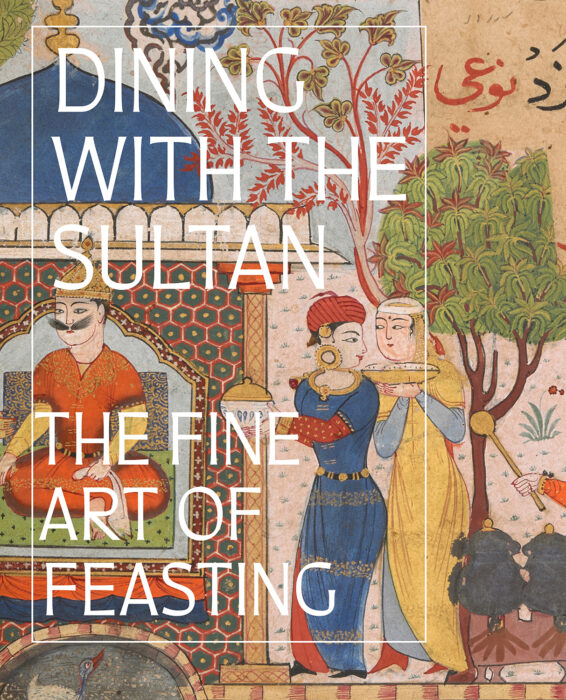 Los Angeles County Museum of Art (LACMA)
Dining with the Sultan: The Fine Art of Feasting
The spirit of feasting in Islamic lands as seen in art and material culture.
Edited with text by Linda Komaroff. Foreword by Michael Govan. Text by Sinem Arcak Casale, Touraj Daryaee, Ashley Dimmig, Maryam Ekhtiar, Farshid Emami, Jessica Hallett, Katherine E. Kasdorf, Deborah L. Krohn, Zoe S. Kwok, Paulina B. Lewicka, Daniel Newman, Charles Perry, Helen Pfeifer, Amir Hosein Pourjavady, Hedda Reindl-Kiel, Khodadad Rezakhani, Shadi Shafiei, Ursula Sims-Williams, Wheeler M. Thackston, Ömür Tufan, Neha Vermani, Joseph Leonardo Vignone
Designed by Lorraine Wild and Xiaoqing Wang, Green Dragon Office
Published 2023 | ISBN: 9781636810881
This catalogue represents the first occasion that the burgeoning knowledge of food culture in this period has been employed to inform our understanding of Islamic art. Dining with the Sultan offers a pan-Islamic reach, spanning the 8th through 19th centuries and including some 200 works of art (and more than 300 illustrations) representing a rich variety of mediums. Across its 376 pages, and through an abundance of color plates and new scholarship, the publication introduces audiences to Islamic art and culture with objects of undisputed quality and appeal. (The book also includes six recipes.) Viewed through the universal lens of fine dining, this transformative selection of materials emphasizes our shared humanity rather than our singular histories.