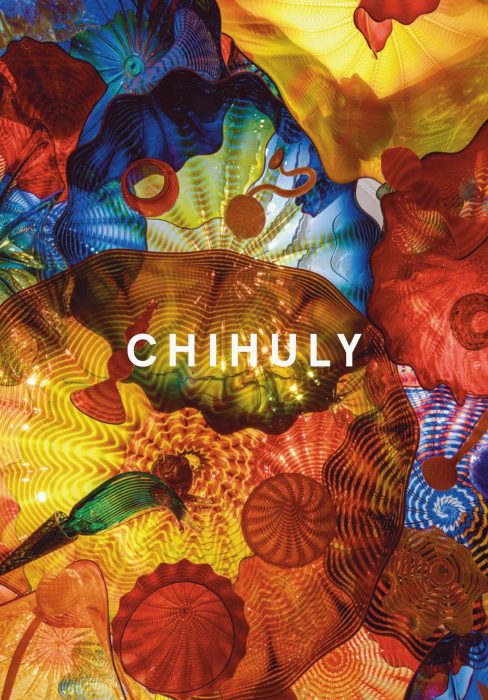 Montreal Museum of Fine Arts
Chihuly
Filled with dazzling color and dynamic forms, this comprehensive volume on Dale Chihuly, one of America's foremost artists working with glass, proves that the medium has transcended the decorative arts to become a means of contemporary artistic expression in its own right.
Edited by Diane Charbonneau, with contributions by Nathalie Bondil, Timothy Anglin Burgard, Dale Chihuly, Davira S. Taragin, and Gerald W. R. Ward
Designed by Louis Gagnon, Emanuel Cohen, Jean Doyon, Paprika
2013 AIGA 50 Books|50 Covers, winner
Published 2013 | ISBN: 9783791353241
Dale Chihuly has been exploring the plastic potential of blown glass for more than 40 years. His spectacular pieces challenge the apparent fragility of the medium and transport us to a magical world. This exquisite volume follows Chihuly's career through photographs of his series works as well as his monumental site-specific installations. Inspired by nature, Chihuly's pieces explode with color and vibrate with life. Their expressiveness and spontaneity recall Jackson Pollock's action paintings, yet their visceral physicality and playfulness have made these pieces some of the most broadly acclaimed works in contemporary art. As this book shows, Chihuly's work is at once mesmerizing, thought provoking, and visually seductive.
Also published in French.