Books
Carroll Dunham: Monotypes 2005-2015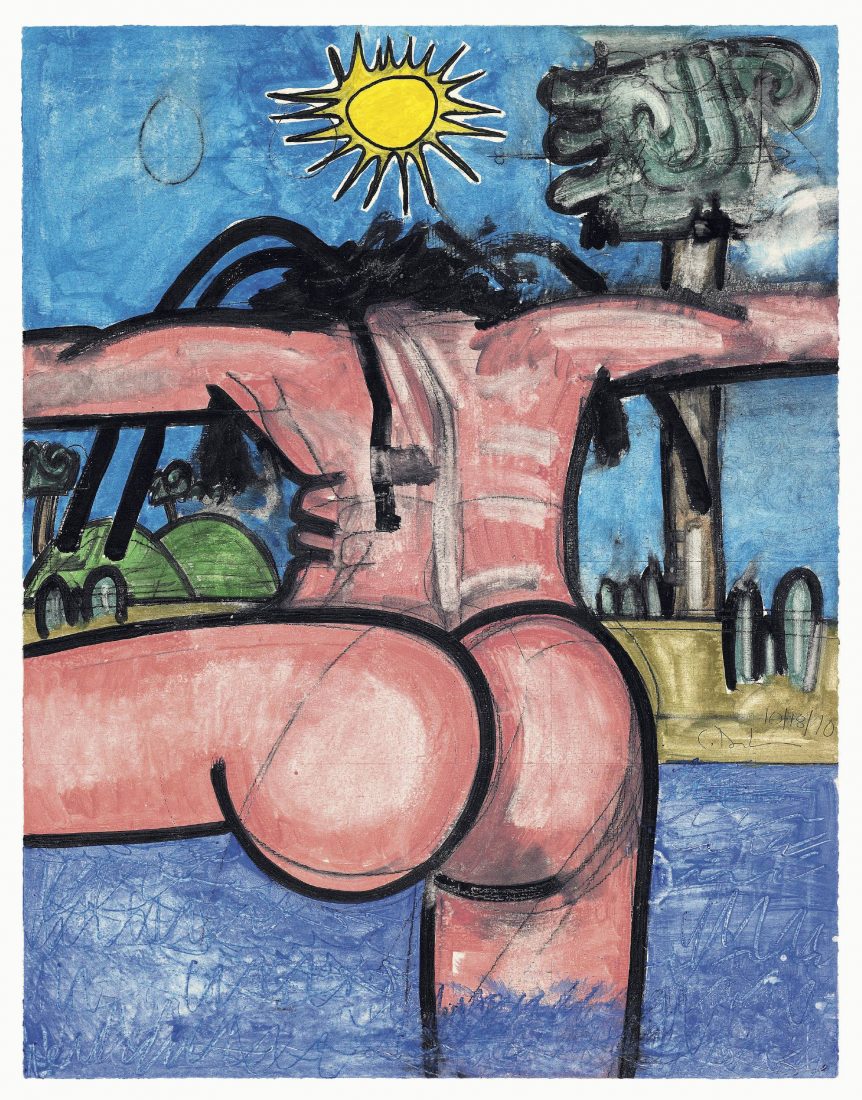 Two Palms Press
Carroll Dunham: Monotypes 2005-2015
This book is a comprehensive examination of celebrated artist Carroll Dunham's ten years of work in the monotype medium.
By Asmund Thorkildsen, with contributions by Carroll Dunham
Designed by Purtill Family Business
Published 2016 | ISBN: 9783791355788
One of the most important and influential painters of his generation, Carroll Dunham is renowned for his boundary-crossing explorations of gender, sex, and sexuality. This lushly illustrated book focuses on Dunham's monotype prints, which largely revolve around the theme of the female bather. The nearly one hundred large-format works that make up this body of work were produced in the last decade and reveal a sophisticated understanding of the medium. Gorgeously reproduced, Dunham's prints are presented chronologically in this book, allowing an understanding of the artist's process of discovery.