Books
Barbara Kruger: Thinking of You. I Mean Me. I Mean You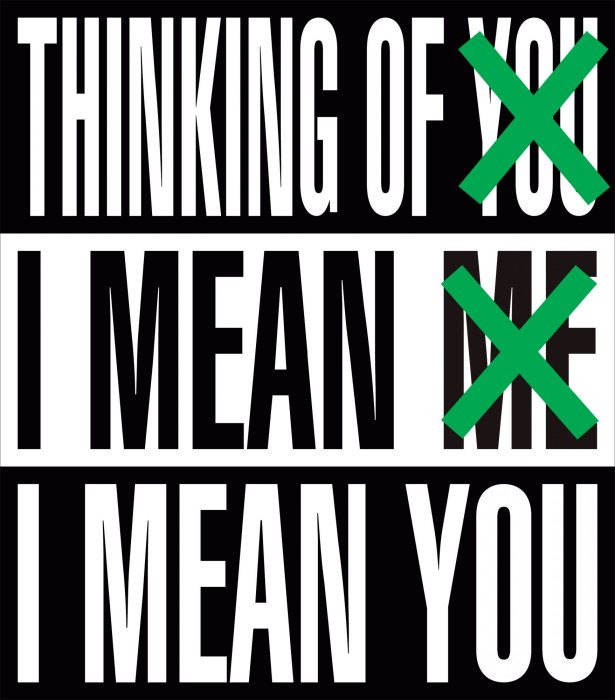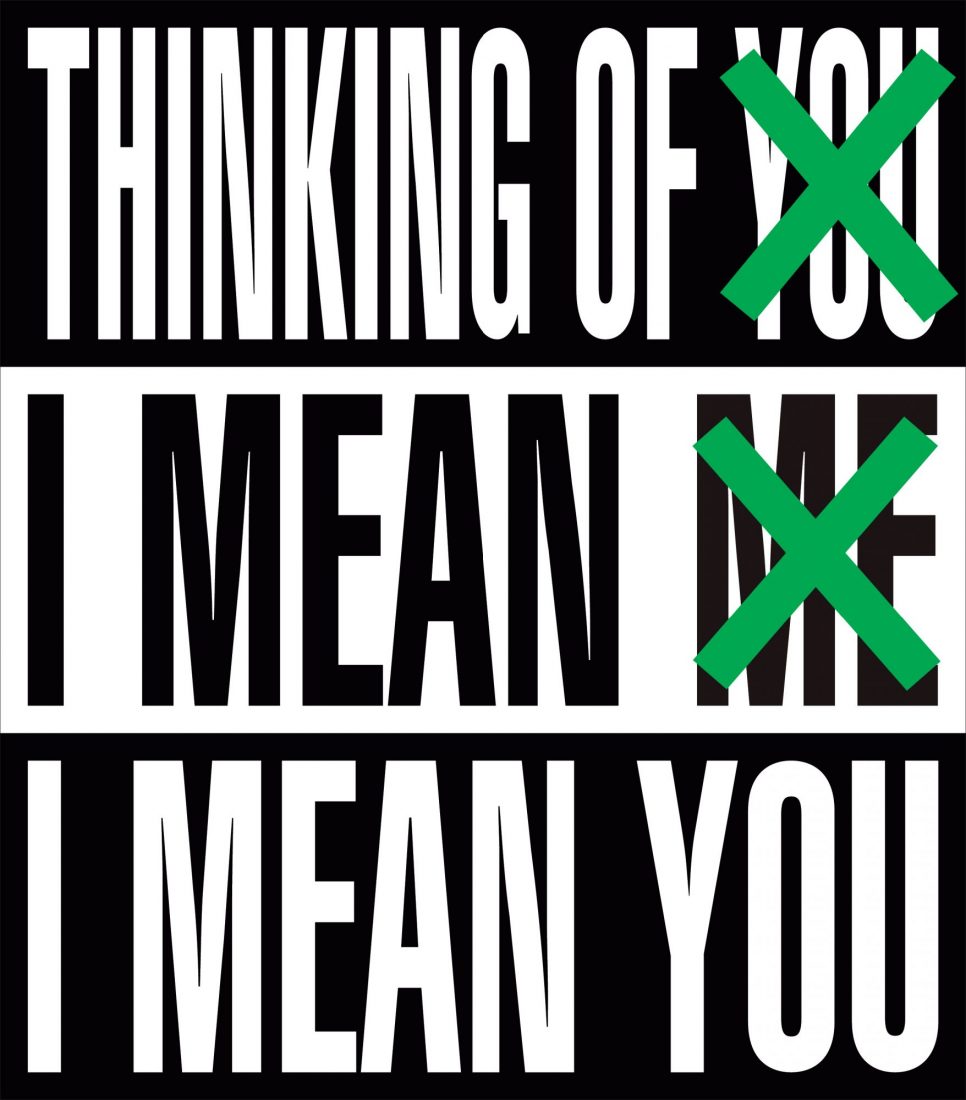 Los Angeles County Museum of Art
Barbara Kruger: Thinking of You. I Mean Me. I Mean You
Discover how celebrated conceptual artist Barbara Kruger re-makes and re-conceives some of her most iconic works.
Edited by Robyn Farrell, Michael Govan, Rebecca Morse, and James Rondeau. Foreword by Michael Govan, Glenn D. Lowry, and James Rondeau. Essays by Peter Eleey, Robyn Farrell, Michael Govan, Rebecca Morse, and James Rondeau, and Zoé Whitley. Special section of reprinted texts selected by Barbara Kruger with introduction by Rebecca Morse. Addendum by Ann Goldstein.
Designed by IN-FO.CO (Adam Michaels, Marina Kitchen)
Published 2021 | ISBN: 978-1-942884-77-4
For more than four decades Barbara Kruger has been interrogating consumer culture in works that often combine visual and written language. In her singular graphic style, Kruger probes aspects of misogyny, identity, desire, and consumerism that are embedded in our everyday lives. This volume traces her continuously evolving practice to reveal how she adapts her work in accordance with the moment, site, and context. The book features a range of striking images—from her earliest, rarely seen paste-ups from the 1970s up to her recent video installations. Also included are the iconic black-and-white photomontages from the early 1980s, as well as later works in vinyl, site-specific installations, designs for consumer products, and commissioned works for publication. This book also features Kruger's site-specific works, reconceived for each venue, and a section of essays that illuminate Kruger's pedagogical practice. Renowned for her use of direct address, acerbic humor, and engagement with contemporary culture, Kruger is one of the most incisive and courageous artists working today. This volume explores how, in addition to creating one of the most recognizable bodies of work, she remains relevant in a rapidly changing world.