Books
Albrecht Dürer: Master Drawings, Watercolors, and Prints from the Albertina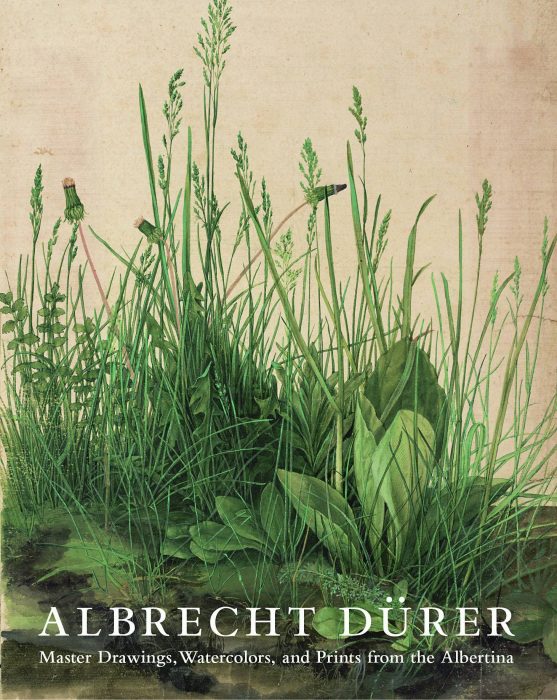 National Gallery of Art, Washington
Albrecht Dürer: Master Drawings, Watercolors, and Prints from the Albertina
A panoply of the finest works by Albrecht Dürer, the master of the Northern European Renaissance, is collected in this magnificent book.
By Andrew Robison and Klaus Albrecht Schroeder, with contributions by Berthold Hinz, Alice Hoppe-Harnoncourt, Matthias Mende, Christof Metzger, Eva Michel, Ernst Rebel, Anna Scherbaum, Karl Schütz, Maria Luise Sternath, Heinz Widauer, Jutta Zander-Seidel
Designed by Brad Ireland
Published 2013 | ISBN: 9783791352879
Vienna's Albertina Museum is home to the world's most comprehensive collection of works by Albrecht Dürer. Dürer's genius for drawing and painting rivaled that of his Italian contemporaries, and his exquisitely detailed and delicately colored watercolors and prints elevated these to new levels of accomplishment. This book includes many of Dürer's most renowned masterpieces: his watercolors The Great Piece of Turf, A Blue Roller, and Left Wing of a Blue Roller; his chiaroscuro drawings Praying Hands and An Elderly Man of 93 Years; and his precocious silverpoint Self-Portrait at 13—along with numerous other works from the Albertina's collection. Beautifully reproduced, these images convey Dürer's fascination with the world around him and his extraordinary ability to bring that world to life.